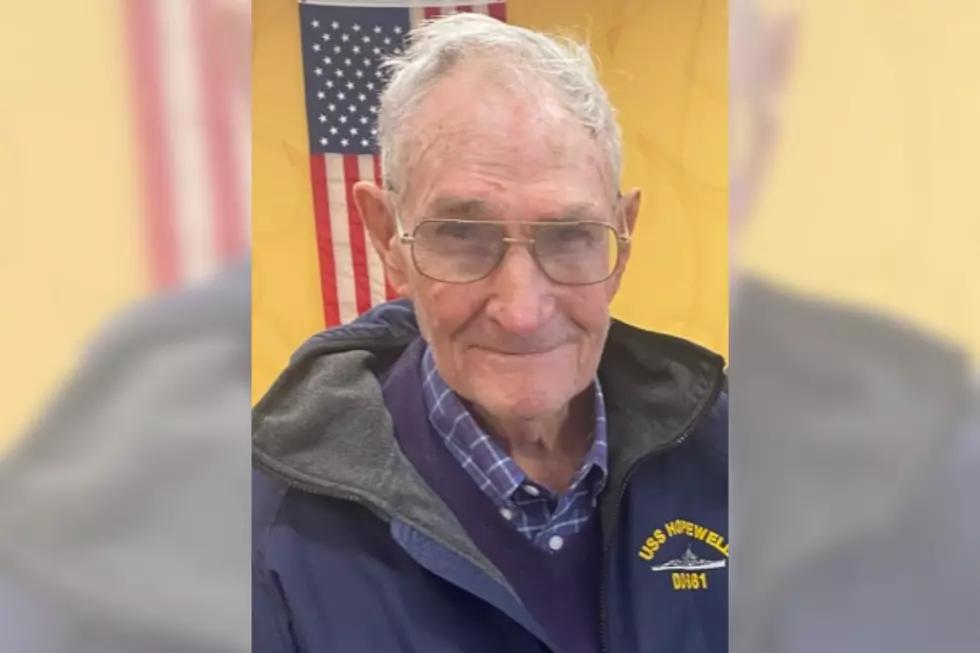 Rhode Island World War II Veteran Asking for Cards for 102nd Birthday
Credit: Mike Mellor via Facebook
It's one thing to make it to 102 years old, but to survive World War II and live over a century to tell it is nothing less than astounding.
At the age of 101, Cranston native Don Mellor is a U.S. Navy veteran who served aboard the U.S.S. Hopewell back in the 1940s. On Feb. 22, Mellor will celebrate his 102nd birthday, and if you're wondering what you could get someone at such a milestone age, it's quite simple:
Mellor is requesting birthday cards from all 50 states.
Nothing more, nothing less.
"if you talk to him today, those war years seem very fresh. He signed up because it was the right thing to do," grandson Mike Mellor said in a Facebook post. "Aboard the USS Hopewell, a Fletcher-class destroyer, Don and his crew fought many battles across the South Pacific. There were friends lost and proud memories made. In 1946, with the war over, he and the other members of 'the greatest generation' came home and started a life."
The war hero has successfully collected coffee mugs from all 50 states. He drinks out of a different one each day. So, to continue with the theme, a card from each state is his only wish.
If you'd like to contribute to one of the best days of Mellor's life, you can send a birthday card to:
Don Mellor
P.O. Box 8009
Cranston, RI 02920
Sometimes it's the little things in life that make all the difference.
Happy birthday, sir, and may your wish come true.
30 Heartwarming Acts of Kindness to Restore Your Faith in Humanity
Here are 30 heartwarming acts of kindness from Central New York angels that'll restore your faith in humanity.
More From WFHN-FM/FUN 107