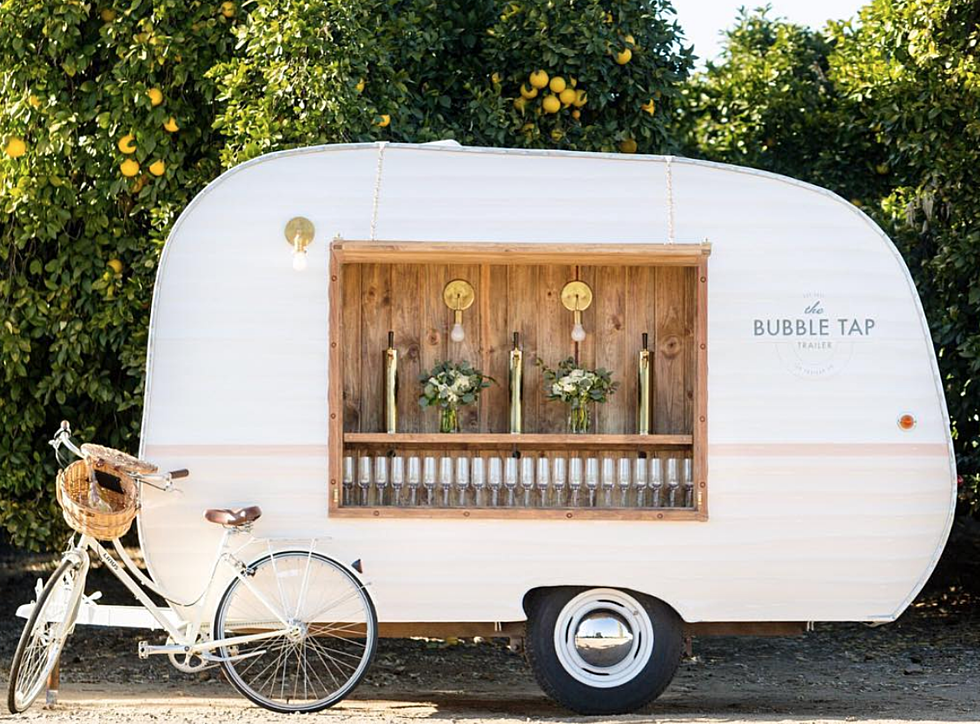 You Can Now Rent a 'Tap Trailer' for Your Upcoming Wedding
Tap Trailer Co. | Instagram
With more and more people getting outside for their weddings and looking for unique things to add to their big day, a "tap trailer" might be the perfect thing. 
I keep saying that all I really want when I get married is food trucks - because I love food and really, everyone comes for the food and booze anyway. If you more like the liquid portions of weddings, or just want to provide a new, cool way for your guests to enjoy beverages, you can rent a "tap trailer" which is essentially a mobile bar.
Tap Trailer Co. found a trailer that was in desperate need of some TLC and turned it into a cool, retro-looking new way to serve your wedding or party guests. They specialize in serving sparkling wine and even makes sure that they use recyclable bottles and cups to be eco-friendly.
While the Tap Trailer is only available for rent in Southeren California right now, it seems like if you've always wanted to get into the food or beverage service AND have a knack for renovating, you could start your own "tap trailer" here on the SouthCoast.
---
If you're planning an upcoming wedding, you can pre-register for our Wedding Expo at White's of Westport here. 
More From WFHN-FM/FUN 107