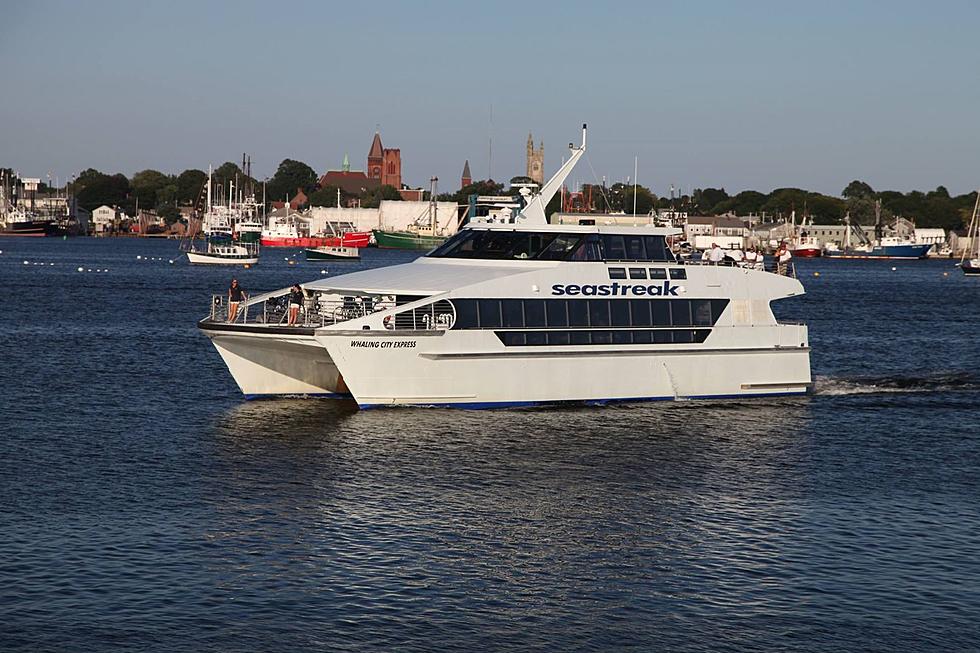 Year-Round Martha's Vineyard Ferry Service Returns to New Bedford
Seastreak Martha's Vineyard via Facebook
There's always been a special tie between New Bedford and Martha's Vineyard.  It's hard to believe, but it's been a solid twenty years since the last time New Bedford had ferry service to Martha's Vineyard.  That's when the MV Schamonchi stopped making it's runs from Billy Woods Wharf.
The Seastreak Fast Ferry picked up the ball from there.  As the name suggests, the big upside to the new service was that it was fast, typically taking less than an hour to get to the island.  The only limitation was that the fast ferry service did not run during the off season.  This has meant New Bedford area residents have needed to trek down to Woods Hole in order to get over to the Vineyard during the winter months.
But no longer.
Seastreak has announced that they will be starting up a new year-round service between New Bedford and Martha's Vineyard.  The best part?  This new service is beginning today!
This will be a game changer for people who commute or have a desire to commute to Martha's Vineyard.  It could open up a much more convenient world of opportunities.
There will be two daily departures from Martha's Vineyard and New Bedford, according to Seastreak (one in the morning and one in the afternoon).  New Bedford's morning departure is at 6am.  It will get you to the island by 6:55.  The afternoon departure is at 4:40 and will pull into Vineyard Haven at 5:35pm.
The cost for a one way ticket will be $45 and round-trip will be $79, however there will be discounts for passengers who buy their tickets in bulk.  For example, a 40 trip ticket book costs $720.
Dockside and off-site parking will also be available with discounts for commuters.
25 Jaw-Dropping Photos of the Obama's Edgartown Mansion on Martha's Vineyard
President Obama has scaled back his 60th birthday bash. If you didn't make the cut for Barack and Michelle's invite list, here are 25 stunning photos of both the interior and exterior of their
7,000-square foot mansion
.
Gallery Credit: Michael Rock
Look Inside the Historic 'Pink House' Cottage on Martha's Vineyard
One of the most admired cottages on the island, the Pink House is still vibrant and beautiful as ever. The interior got some upgrades, too. Let's take a peek inside.
Gallery Credit: Maddie Levine
More From WFHN-FM/FUN 107