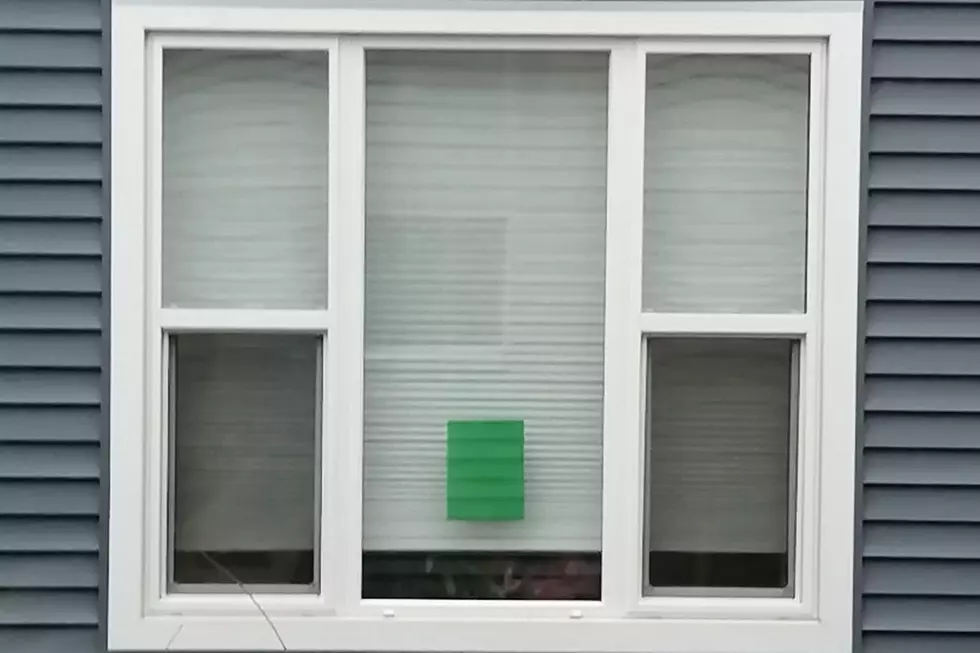 Would You Use This 'Window Code' to Help Your Neighbors in Need?
Maureen Stanley via Facebook
Enter your number to get our free mobile app
Maureen Stanley is from Corunna, Michigan. We stumbled upon her Facebook post about a "Window Code" designed to help an elderly neighbor. She is not the one who came up with the idea, but her post has gone viral with over 314,000 shares.
"I saw this idea somewhere. I hope whoever came up with it gets due credit. Great idea! Our neighbor is older and lives alone. So, I gave her three colored pieces of paper for her window which faces our kitchen window. Green is for "I'm OK." Yellow is for "Need Help with an Errand." Red is for "Emergency." I call it "Isolation Communication." Let's all look out for each other, people."
Stanley has received thousands of comments on the post and while many are supportive of the idea, others poke holes in the theory.
Alexa Timbrell writes "What happens if there is an emergency but they can't get to the window to change the colored paper?"
Dave Cooke wrote "Be careful, it identifies the home of an elderly/vulnerable person... I'm sure burglars will be all over it."
Diane Patten came up with a possible solution with time stamping. "Better to put a card with the name of the day in the window and change it every day so that if it isn't it is obvious that something is amiss and help can be summoned."
This concept does have its kinks to work out, but I think the thought behind the act is something meaningful during a pandemic. This person is just trying to look out for a neighbor in need while in quarantine and I think it's important to remember that.
LOOK: Famous Historic Homes in Every State
More From WFHN-FM/FUN 107