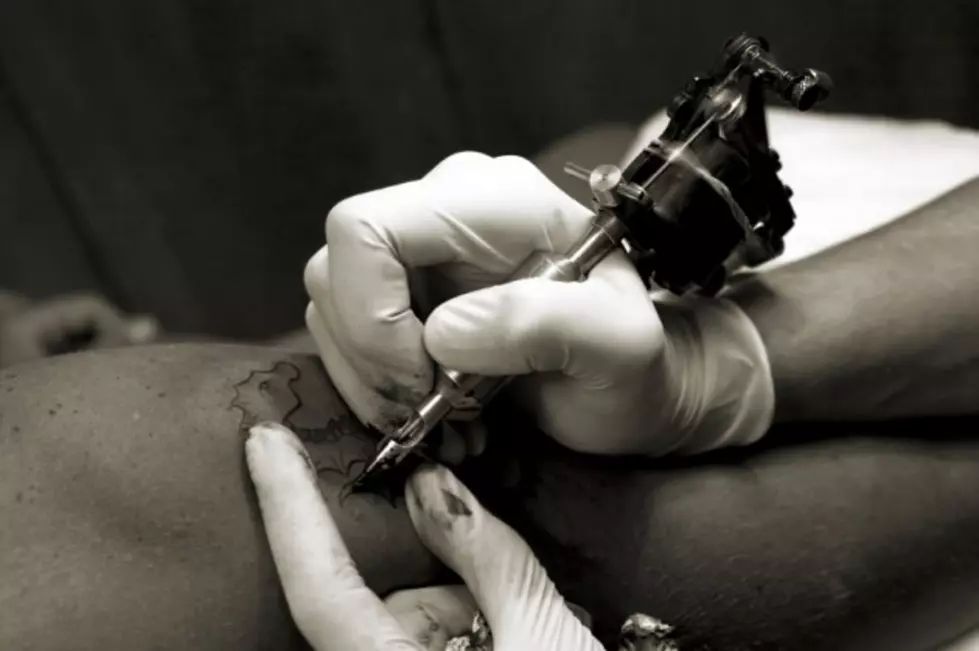 Woman Gets Jail Time For Tattooing A 12-Year-Old Girl
Boris Katsman
A Pennsylvania woman is heading to jail after committing a crime that would make almost anyone ask "What were you thinking?"
30-year-old Melissa Becker of Centerville received a sentence of four month to two years on Tuesday for her part in tattooing a smiley face and the word B---- on the arm of a 12-year-old girl who was staying at their house.
The Meadville Tribune reported that Becker and 33-year-old Randall Alan Charlton III were arrested for not contacting the girl's mother before giving her the tattoo, which is against the law in Pennsylvania. Both have pleaded guilty to corruption of a minor and tattooing a minor for the incident on May 14. Charlton is facing six years in prison and will have his sentencing on Oct. 9.
The girl told police that is was Charlton who tattooed the smiley face and vulgar word on her arm, but Becker was in the house and did nothing to stop it.
Glad to hear that both of these people are heading to jail, but you've got to wonder what the heck they were thinking when they decided to do this in the first place.
More From WFHN-FM/FUN 107