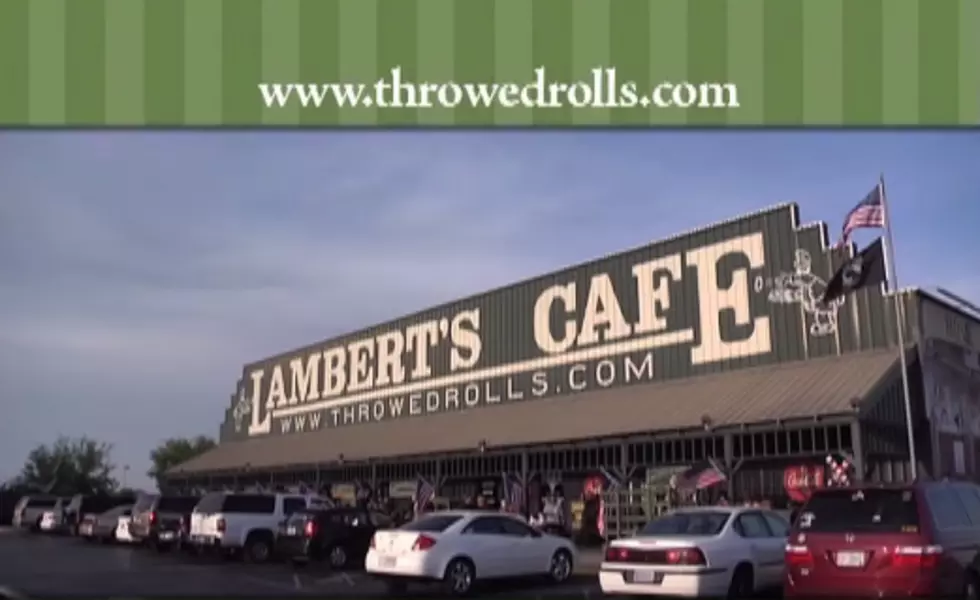 Woman From Missouri Sues Restaurant Known As 'Home Of Throwed Rolls' For Being Hit By A Roll
Coast360television via YouTube
A restaurant in Missouri is being sued by Troy Tucker, who claims that she was injured during a visit back in September 2014.
The restaurant, Lambert's Café, is known as "Home of the Throwed Rolls," and servers throw dinner rolls across the room to guests.
According to The Washington Free Beacon, Tucker sustained injuries from being hit by a dinner roll during her visit back in September 2014. Her injuries included a "lacerated cornea with vitreous detachment and all head, neck, eyes and vision were severely damaged."
At the least, Tucker is seeking $25,000 in damages to cover her medical bills and legal fees.
Throughout the café, there are signs saying "Home of Throwed Rolls," where guests assume that they are in risk of being hit by a tossed dinner roll.
With additional reporting by Sal Lopez
More From WFHN-FM/FUN 107