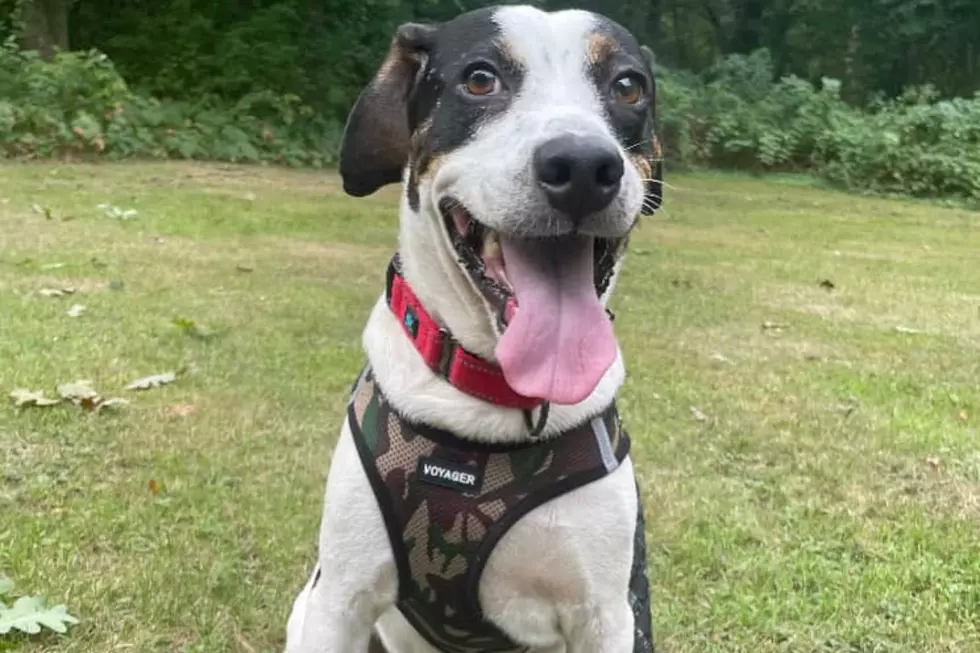 New Bedford Hound All Smiles in Hopes of Meeting the Perfect Family [WET NOSE WEDNESDAY]
Lighthouse Animal Shelter/Facebook
Another Wednesday, another adorable animal waiting to be adopted.
Wet Nose Wednesday on Fun 107 is the perfect way to discover the best animals that are up for adoption on the SouthCoast. Each week, we share their stories in hopes the right family will fall in love with their story and take them home for good.
This week, we head to New Bedford where a 3-year-old, 35-pound hound mix is waiting to make a family very happy.
Meet Bo.
Bo resides at Lighthouse Animal Shelter where the staff has nothing but good things to say about this sweetheart.
"He is really well-behaved in a crate," the shelter said. "He never makes a peep, doesn't mind when other dogs pass by him, and mostly curls up for a nap."
A dog that loves to nap is my kind of dog.
Bo finds comfort in his dog pals and loves to give kisses to the volunteers. He may come off shy at first, but once he feels comfortable in his surroundings, his true, bubbly personality will come out.
He loves to play fetch with his rope toy and he would make a great little companion for a special person or family.
"Bo is wonderful with other dogs and would benefit from having a confident dog sibling to show him how to 'dog,'" the shelter said.
Bo has not met cats yet, but that doesn't mean a slow introduction wouldn't work out.
Does Bo sound like a good fit for you? Contact Lighthouse Animal Shelter, like them on Facebook, and schedule a play date today.
Lighthouse Animal Shelter
596 Hathaway Rd, New Bedford, MA
508-999-7387
52 Sleepy SouthCoast Dogs That Will Make You Smile
SouthCoast "pet parents" share their slumbering fur babies for all to see.
More From WFHN-FM/FUN 107