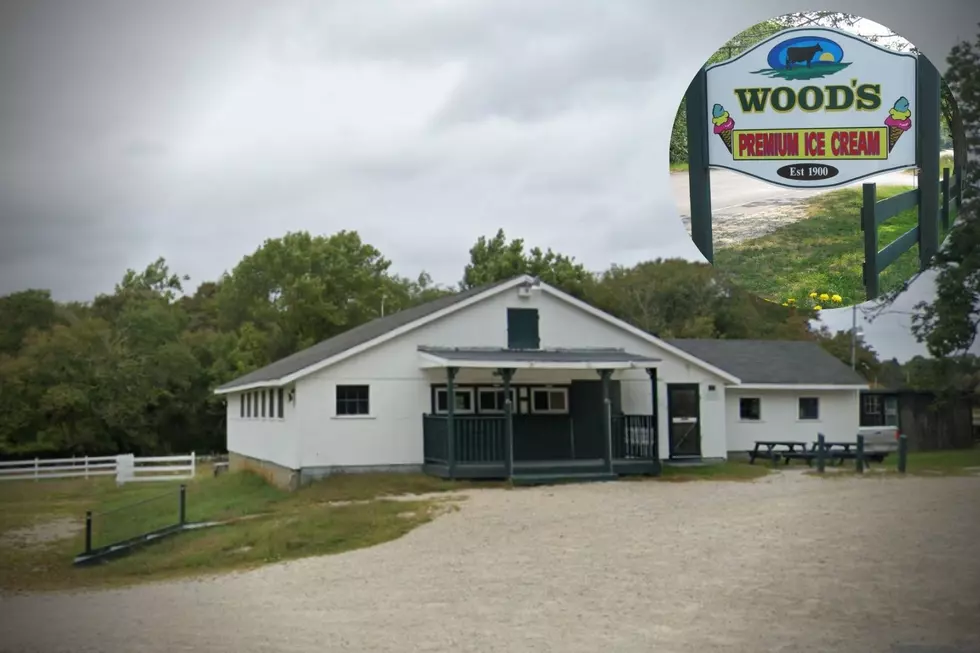 Westport's Wood's Farm Ice Cream Stand Is Celebrating 20 Years
Google Maps/Wood's Ice Cream Stand
One of Westport's beloved staples is celebrating a milestone on Friday, May 28.
Wood's Premium Ice Cream Stand opened up in 1991 on Adamsville Road, but many might not know the history behind and before it served Gifford's Ice Cream.
Back in 1900, Charles Wood founded the farm and it's been kept in the family and in business ever since. It wasn't until the early 1990s when Charles's son and daughter-in-law Jim and Joan Wood transited it from dairy to vegetable farming. Fast forward once more to 2001, and that's when the Woods converted their old cow milking barn into the ice cream stand that you know today.
At one point of time in the early '90s, there was a vegetable stand that stood proudly to the left of the ice cream stand, but was purchased back in 2007 by young Westport native Andrew Orr who now owns a parcel of Wood's farming land as well.
Charles's granddaughter and Jim's daughter, Elizabeth Wood, began working at the ice cream stand when it opened, back when she was in seventh grade.
"We strictly serve hard ice cream, no soft serve, and have all of the old fashioned flavors," she said. "This includes just jimmies (no gummy bears or other modern toppings), malts, and since not many places know how to make an ice cream soda the correct way, we're proud of that. We keep it as old fashioned as possible."
This year, Wood's will be offering two lactic flavors for those with an intolerance for dairy, and an oat milk dessert.
"It's ice cream without the dairy," Wood said. "Since I've become lactose intolerant and sensitive to the protein in the dairy, I've become sympathetic to the customers who share any allergy. I come from a family of dairy farmers, so being the boss of an ice cream stand is ironic."
Since the very beginning, she has been involved. She eventually went to college for a few years, graduated, and then took over the stand  in 2011.
Each and every year, Wood's plans to open up for Memorial Day weekend, remaining open through Labor Day weekend, but it got pushed pushed back this year.
Also this year, 10 rocks will be placed throughout Westport all summer long, each one painted differently with a different prize on each. Some may say "two free ice cream cones," or "a free frappe on Sunday." Once you find these special rocks, you can then turn them in for a reward.
"I'm so proud to continue the Wood family name in a business, even though it's not a farm anymore," Wood said. "The farm's been in my family for 121 years and I'm proud to be able to keep that legacy going. Even though it's not what it used to be, with the farm animals gone, the fact that the business is still family-owned keeps me going."
Kudos to the Wood family for 20 years of scooping up some tasty cold treats that hit the spot after a hot day at Horseneck or Cherry and Webb Beach.
We All Scream for the 2021 SouthCoast Ice Cream Card
The SouthCoast Ice Cream Card is back. This is your pass to go on a sweet, frozen taste tour of the SouthCoast. Take a look at some of the frozen treats at each participating vendor. Be sure to
get your Ice Cream Card
before they're all gone.
The Strangest Flavors of Ice Cream on the SouthCoast
More From WFHN-FM/FUN 107