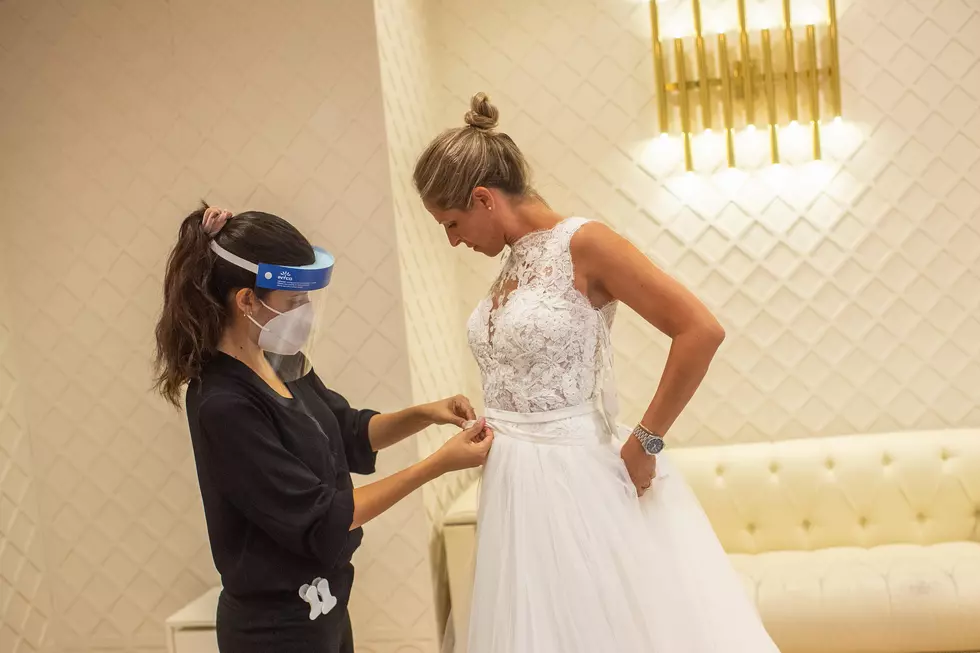 Could Weddings Return to the SouthCoast This Summer?
Getty Images
Planning a wedding can be a pretty challenging task for many couples. Throw in a pandemic that has dragged on for over a year, and planning for a wedding can feel nearly impossible.
News out of New York, however, may be a glimmer of hope that weddings could potentially make their return this summer to Massachusetts and here on the SouthCoast.
In his press conference on Friday, New York Governor Andrew Cuomo made an unexpected announcement: beginning next month, Cuomo greenlighted wedding receptions up to 150 people on the condition that all guests pre-test negatively for COVID-19.
"Here's an idea that you may want to consider: restaurants are open on Valentine's Day. You could make a reservation now or plan dinner on Valentine's Day. You propose on Valentine's Day," Cuomo joked, "And then you can have the wedding ceremony March 15th, up to 150 people. People will actually come to your wedding because you can tell them with the testing it will be safe."
Cuomo said that the restrictions were lifted after he saw the success of the COVD pre-testing for the fans at the Buffalo Bills playoff game.
With New York allowing thousands of fans to attend outdoor sporting events and wedding receptions up to 150, it makes us wonder if pre-testing here in Massachusetts could open the doors for more normalcy in 2021?
Similar to New York, COVID numbers in Massachusetts have been improving in January since recovering from the post-holiday spike. With the proximity of New York to the Bay State, it wouldn't be an outrageous idea for Massachusetts to follow suit, especially if their "safe marriage receptions" (as it is being called) program is a success.
ALSO SEE: 30 Most Decade-Defining Memes
Enter your number to get our free mobile app
More From WFHN-FM/FUN 107