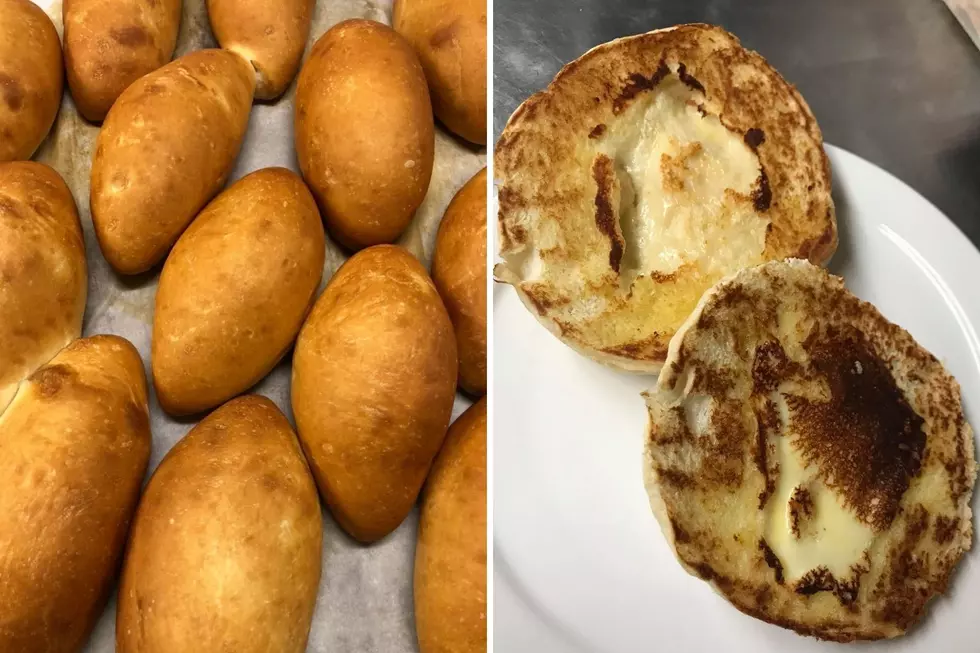 We Have a Tie for the Best Golden Cheese Rolls on the SouthCoast
Sunrise Bakery and Coffee Shops and Rochelle's Restaurant via Facebook
Is there anything better than a deliciously golden cheese roll? A staple on the SouthCoast, we are too proud of this dough delightfully filled with melted cheese. With so many bakeries and restaurants offering their version of this local favorite, we thought it would be good to ask our audience who takes the gold medal for this classic.
In all honesty, I thought there would be a runaway winner, but I was wrong. Living so close to Sunrise Bakery on Dartmouth Street my entire life, I grew up spoiled with their delicious baked goods and pastries. Their cheese roll holds a special place in our hearts and I know we're not the only ones. I thought for sure that this would be the clear winner in our poll, but with 20 percent of the votes in our Facebook poll, the cheese roll at Sunrise Bakery has tied for first place with another local establishment.
Apparently, Rochelle's Restaurant in Acushnet serves amazing cheese rolls and according to one Facebook commenter named Diane Viveiros Botelho, they are "as big as your head!" Take a look at this masterpiece. My eyes are popping out of my head like a cartoon.
The Nook in Fairhaven was a close second. According to one commenter, Liz O'Pezio, this one comes with a little sea salt on the top and that makes it just *chef's kiss.
It looks like I'll be using my cheat days to sample these other two SouthCoast favorites as soon as possible.
Enter your number to get our free mobile app
LOOK: Here are copycat recipes from 20 of the most popular fast food restaurants in America
More From WFHN-FM/FUN 107