We Found 5 Strange Pizza Toppings That Will Rock Your Next Pizza Night [VIDEO]
If you're from New England, putting clams on a pizza isn't that shocking. But we found a few other local pizzas that will intrigue you.
The Baked Bean Pizza. Just hearing that his combo exists launched us into an hour-long discussion over a hot dog's place on pizza. DeVito's serves up the Baked Bean pizza with your choice of hot dog or bacon. But let's get real, hot dogs + beans + pizza is the ultimate late night combo.
This white (bianca) pizza is topped with hot dogs, hamburger, covered in Coney Island sauce, and then served with your choice of mustard or onions--or both, like we did. Pizza so good, you'll think you're at the ball game.
This is another white pizza layered with mashed potatoes and bacon, topped with sour cream. Sadly, there is no photo evidence of the pizza, so here's a mashed potato .gif from Comedy Central instead.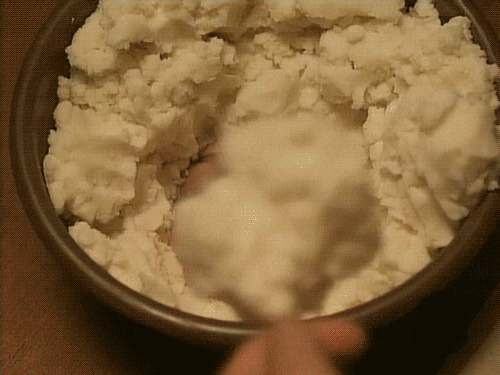 The Nutella Pizza from Brick, Fairhaven:
Nutella Pizza is not strange, but not that common, either. This sweet dough is hand-stretched and baked in a wood-burning oven, and then smeared with Nutella and coated with powdered sugar. Note: This can easily be breakfast pizza if you just add strawberries.
The Pickle Pizza at Town Spa, Stoughton:
It's not local, but we had to include it simply because. Cheese and pickles go great together on a burger, and pizza crust is basically bread so the combo sort-of makes sense. Can you go to any ol' place and put pickles on a pizza? Sure, but since Town Spa is the only place we've seen it done AND they can mail it to you via USPS, they get our vote.
Get out there and support your local pizza artist! They come up with new ways to spice up your Friday night, so you don't have to.
More From WFHN-FM/FUN 107