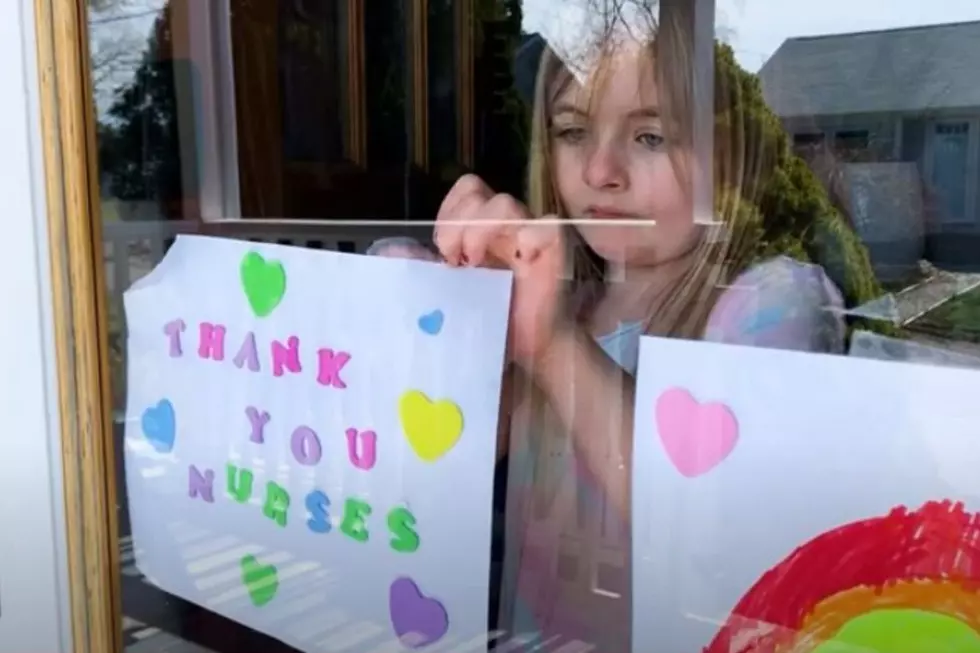 'We Are Mighty Massachusetts' Highlights Kindness During COVID-19
Blue Cross Blue Shield of Massachusetts via YouTube
According to a recent press release from Blue Cross Blue Shield of Massachusetts, the company has unveiled a "campaign that celebrates our Commonwealth's resiliency and unity in the fight against COVID-19."
The goal of "We Are Mighty, Massachusetts," is to "recognize the strength, compassion, and resolve of all those on the front lines putting their health at risk during the coronavirus pandemic, as well as members of the Massachusetts community who are doing their part every day through acts of kindness."
The campaign launched on Monday, April 20 with a video that shares an inspiring message of collective action across the state. The company encourages Massachusetts residents to "shine a spotlight on those making a difference across the Commonwealth by sharing 'mighty' stories and unsung efforts using the hashtag #WeAreMightyMA across social media channels."
It does not matter if the way your neighbor helps you seems small to everyone else. All acts of kindness are important when it comes to the fight against the coronavirus pandemic.
"We created #WeAreMightyMA to illuminate the collective strength of our great state and salute all of Massachusetts' frontline fighters, leaders, champions and everyday people who are making a difference during this tumultuous period in our lives," said Kathy Klingler, chief consumer and marketing officer at Blue Cross. "As the largest not-for-profit health plan in Massachusetts, we're committed to continuing to provide support and access to care for those who need us, and to also help spread a message of perseverance as we all endure this battle together."
"Since this crisis began, we've witnessed extraordinary acts of kindness and innumerable displays of bravery, and we've been inspired by how our communities have come together," said Jeff Bellows, vice president of corporate citizenship and public affairs at Blue Cross. "As we continue to support our communities in great need, we are recognizing the mighty among us who are going the extra mile in the fight against COVID-19 and hope others will join us to amplify stories of hope, altruism, and generosity."
I already know of several individuals and organizations that I'd like to highlight in this feature. We are incredibly blessed to have such amazing people on the SouthCoast, looking out for our community.
To learn more about #WeAreMightyMA, to view the inspirational video and to share "mighty" stories, please click HERE.
KEEP READING: 50 community resources supporting Americans financially impacted by COVID-19
Enter your number to get our free mobile app
More From WFHN-FM/FUN 107