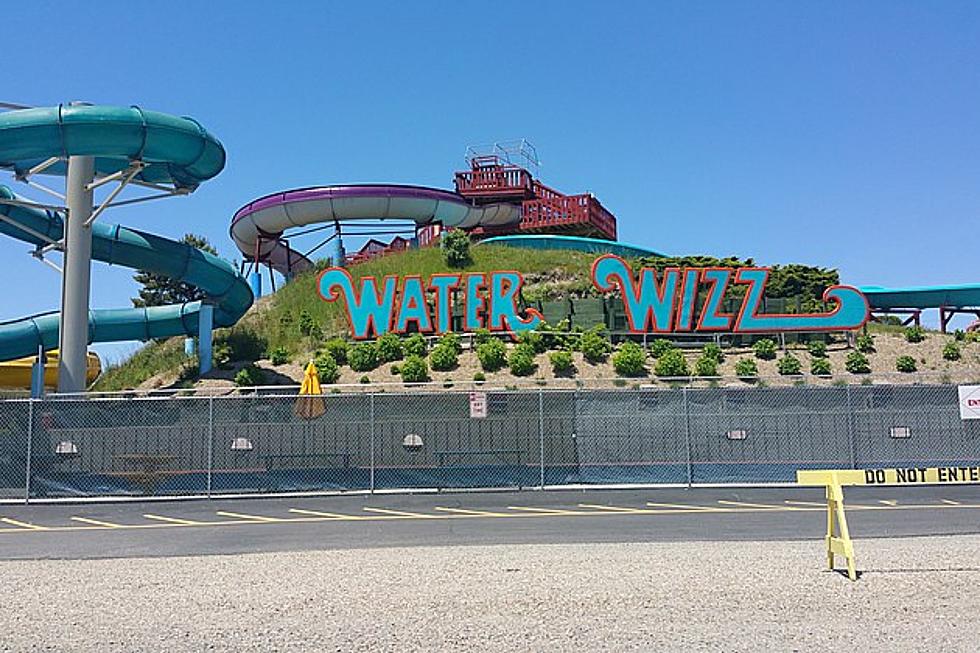 Water Wizz Website Crashes For Its Launch of 2023 Season & Families Are Stressed Out
Tim Weisburg/Townsquare Media
You know it's almost summertime on the SouthCoast when Water Wizz finally opens its ticket sales for the upcoming season, but not even Cape Cod's most popular water park could prepare itself for the high demand it encountered on Monday.
After the announcement of its opening date for the 2023 season, paired with a few exciting giveaways, the number of visitors to the Water Wizz website resulted in the park's website crashing on Monday, leading the park to issue a statement as people continued to try and log on, hoping to score big during the park's BOGO sale.
On Monday afternoon, Cape Cod's iconic water park launched an enticing giveaway, offering the first 5,000 people who purchase tickets for the 2023 season an additional ticket for free. After those 5,000 tickets were sold, the next 10,000 people would receive an additional 50% off.
Originally, the sale was supposed to launch on the park's website at 10 a.m., but due to high demand and technical difficulties, the launch was pushed to noon.
At noon, Water Wizz posted that the BOGO Sale was live, and moments later, it posted that the website had crashed.
Online users reported an error message while others were stuck with the spinning wheel of doom as the website refused to load.
"This feels like getting Taylor Swift tickets," one online user said.
"We are overwhelmed by the loyalty of our Water Wizz guests. There is an unprecedented amount of volume than ever seen before on our website and this is causing unforeseen technical issues," the park said online. "We deeply apologize for this; we are working on resolving this issue."
A visit to the website shows that it is back up and running, but not before mass hysteria ensued in the comment section of the Water Wizz Facebook page.
The 15 Coolest Lighthouses Along the SouthCoast and Cape Cod
There is no shortage of beauty along the SouthCoast and Cape Cod and adding to the natural beauty of the shoreline are historic lighthouses, each with its own unique story. Let's take a trip down the coast and shine a beacon on 15 of the coolest lighthouses in the area.
Cape Cod Postcards for Disappointed Tourists
A disappointed Cape Cod tourist's criticisms of Reddit led to us turning his issues into postcards that can be sent out to any would-be tourist.
More From WFHN-FM/FUN 107