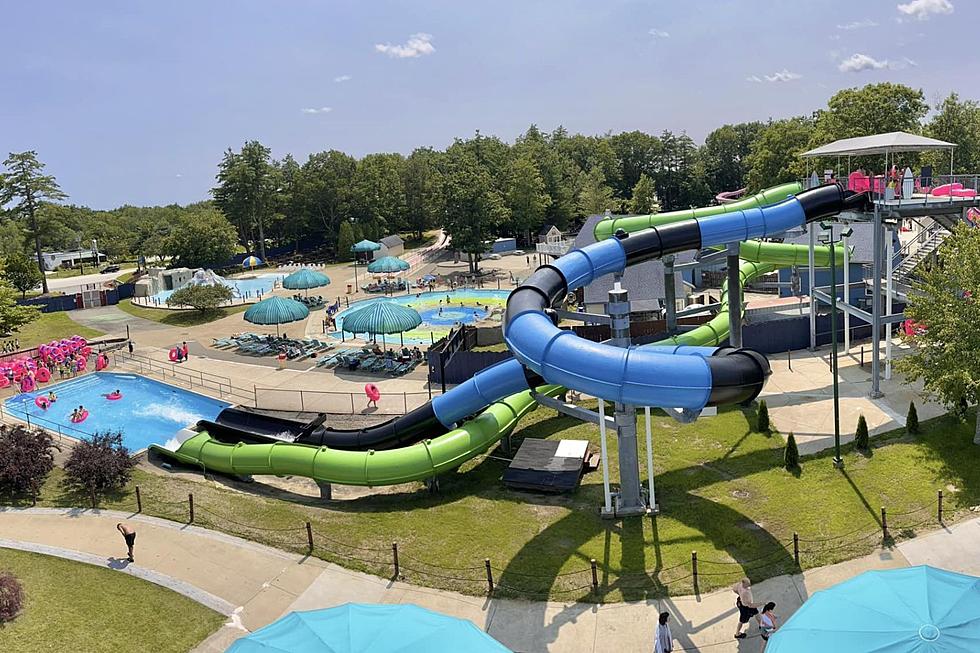 Water Country Replaces Awesome Theme Song After 40 Years and This Has to Be a Joke
Water Country via Facebook
For my entire life, I only knew one version of Water Country's jingle. It's the one I grew up with.
In the 1980s, the jingle for the beloved Portsmouth, New Hampshire, park was repeatedly blasting from my radio speakers all day long and splashed (no pun intended) across our TV sets every summer.
The jingle is fun and exciting.  To this day it gives me a positive feeling in my belly. The jingle is nothing short of iconic. Just listen to it:
Water Country has done the unthinkable.
After 40 years, it has changed the jingle. Part of me understands. Forty years is a long time. The world is nearly unrecognizable from when this jingle was created in the 1980s. Businesses need to grow and adapt.
But it's hard not to feel like Water Country is making a New Coke type of mistake (only '80s kids will get the reference). The classic Water Country jingle has nostalgia. Water Country is selling fun, family time, memory-making moments.
Does the jingle sound dated? Of course it does, but that's why it works so well.
I think it would be one thing if the jingle was updated with a more modern feel but still kept the foundation of the original. Instead, the jingle is the polar opposite. It's being called a jingle remix, but remixes usually keep the basic parts of a song. This is unrecognizable. The energy is super-low and chill.  It would sound great for a hip new beauty spa and salon, or any business that had a laid-back vibe, but a water park? It just doesn't fit in my mind.
It's hard not to wonder if this change is permanent or if there is some element of a planned public relations stunt.
"Let's get rid of the classic jingle to cause an uproar. Then we can bring it back next summer and be heroes."
You know who's watching this closely?  The marketing department at Wachusett Mountain. They wouldn't dare. Would they?
Wa-wa-wa-Wachusett!
KEEP READING: Check out these totally awesome '80s toys
25 Not-So-Magical Incidents at Disney Theme Parks
From ride malfunctions to guest outbursts and Animatronic fails, these incidents at Disney theme parks were so not Mickey Mouse-approved.
More From WFHN-FM/FUN 107