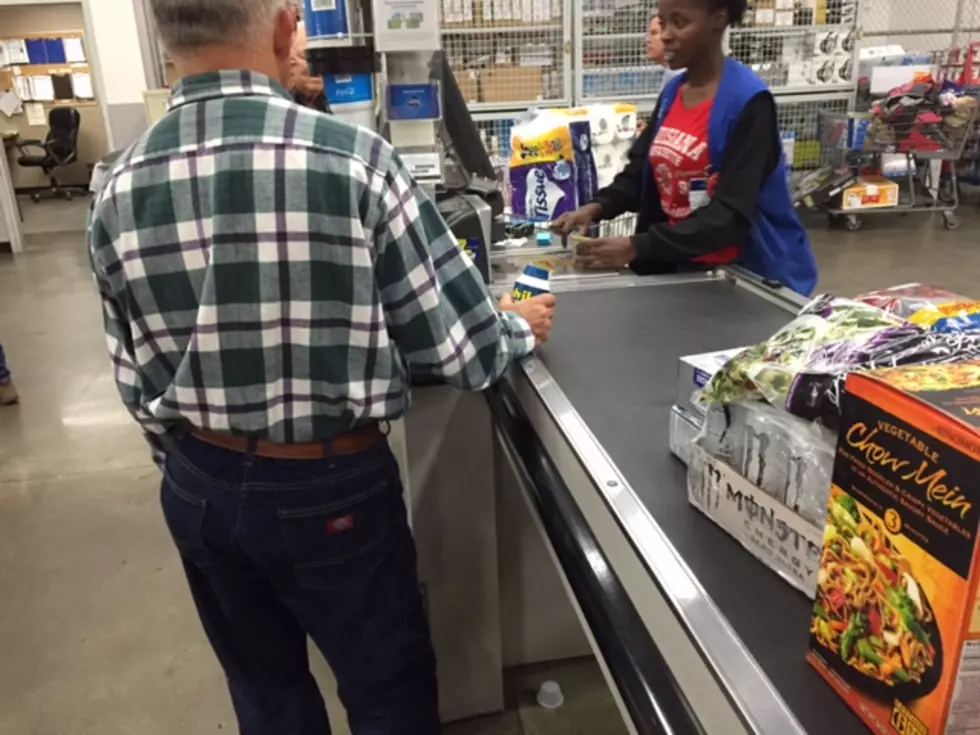 Wareham Man Buys Gift Card for Woman Behind Him in Grocery Line
Bruce Mikells
Feel-good stories of generous people and random acts of kindness have been flooding my timeline lately and I am loving it. Maybe it's a sign of the holidays or maybe people are doing whatever they can to make a terrible year better as it comes to a close, but simple acts of generosity, like the stranger at Shaw's in Wareham, warm my heart and remind me that there is good in this world.
Lisa Lamere of Wareham recently went shopping at the Shaw's in town when something wonderful happened. She posted her experience to a local Facebook group in hopes of finding the mystery gentlemen that made her day.
"I truly never expected someone to be so kind and generous," she said. When Lisa went to pay for her groceries, she discovered that the man in front of her had left her a gift card. She did not disclose the amount of the gift card but was overcome with gratitude at such a thoughtful gesture.
Lisa said, "Because of the gift card he gave me, I was able to purchase Christmas dinner and a small present for my grandson. Thank You, Thank You, Thank You!!!!!!"
She was unable to say thank you to the gentleman and posted her story online in hopes of finding him there.
This is an angel at work. Out of the kindness of his heart, he purchased a gift card for a complete stranger, and in so doing, provided Lisa with a Christmas feast and one last gift for a special grandson.
To the stranger that selflessly gave to Lisa at the Shaw's in Wareham, thank you for being a living example of what a good heart is capable of.
20 Words and Phrases That Are So 2020
Enter your number to get our free mobile app
More From WFHN-FM/FUN 107