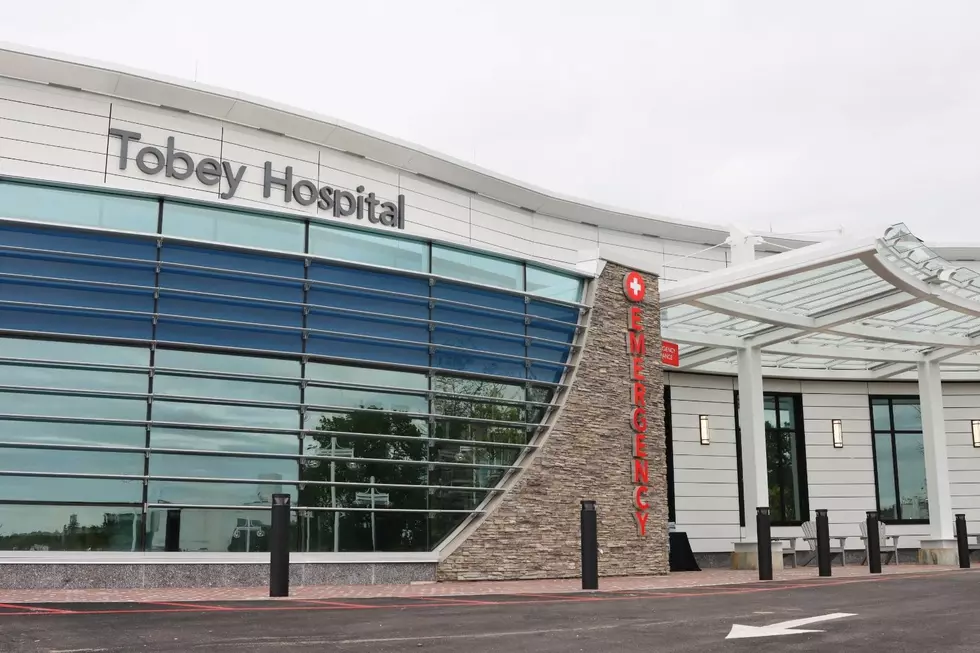 Cafeteria at Wareham's Tobey Hospital Closed for Staff
Courtesy Southcoast Health
WAREHAM — The cafeteria at Tobey Hospital in Wareham is now closed for dining due to ongoing labor shortages, although hospital employees are still preparing meals for patients, according to a statement provided to WBSM News by Southcoast Health.
The company's two other hospitals, Charlton Memorial in Fall River and St. Luke's in New Bedford, had also previously suspended their cafeteria operations temporarily, Southcoast Health Public Information Officer Shawn Badgley noted in the statement.
They have both since reopened. But Tobey Hospital's cafeteria remains closed for dining.
This means staff and visitors have to get their food elsewhere, or at on-site 24-hour micromarkets — small, unmanned retail spaces for food and beverages similar to vending machines.
Badgley said the Wareham hospital expects to open a kiosk with paninis, soups, and grab-and-go items this summer at its new Emergency Center.
"During these challenging times, we are continually exploring options to support our employees and improve their experience while on shift," he said.
The hospital's new 30,000-square foot emergency center officially opened on May 25.
According to Badgley, the cafeteria closures are due to labor shortages experienced by many different organizations during the COVID-19 pandemic.
"Southcoast Health's Food and Nutrition staff do an outstanding job providing nourishment and service for patients and their loved ones, as well as for our employees," he noted.
All resources at Tobey Hospital are "focused on continuing to provide meals for admitted patients," Badgley added.
Best Foods to Eat When You Want to Beat the Heat
They say "you are what you eat" and in the summer time that also means you feel what you eat. So when you want to feel cool on a hot, summer's day, what you feed yourself can actually help.
These are some of the best foods for keeping cool when the temperatures are on the rise.
Tour the SouthCoast's Best Attractions, Food and More From A to Z
From decadent donuts to fields of u-pick flowers, there is so much to delight in here on the SouthCoast. Take a tour of some of the area's top spots, and don't forget to sample some signature foods along the way!
More From WFHN-FM/FUN 107