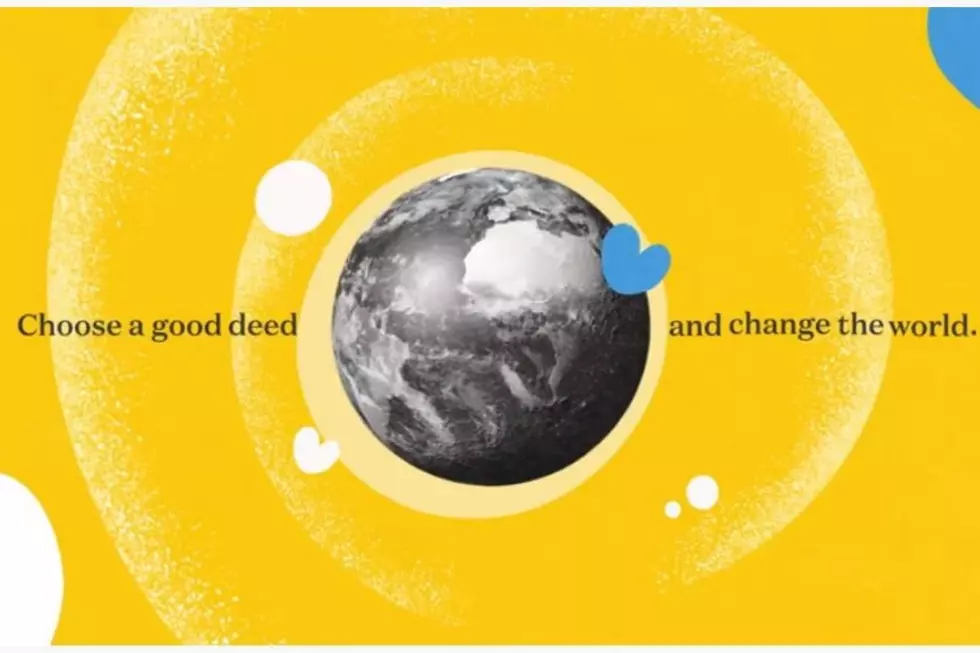 Virtual Day of Volunteering on Friday, September 11
911Day via YouTube
According to a recent press release, United Way of Greater New Bedford has teamed up with Southcoast Health to promote a day of volunteerism on Friday, September 11.
For nearly two decades, September 11th has been declared the National Day of Service & Remembrance. Community members are encouraged to volunteer throughout the South Coast region and across the country in tribute to those who lost their lives on this day in 2001.
This year, United Way of Greater New Bedford and Southcoast Health are partnering to promote 9/11 Day at Home Virtual Volunteering. Due to COVID-19 restrictions, virtual volunteering will allow more people the opportunity to participate with simple tasks that will make an impact. Community members are encouraged to complete at least one of these 11 good deeds to commemorate 9/11:
Assist an elderly neighbor with yard work or shopping
Become a mentor for youth
Donate food and other basic needs items through the United Way initiative
Make a donation to your favorite charity in the South Coast region
Register for VolunteerSouthCoast.org and pledge to volunteer
Register to vote
Send a card or letter to a veteran or service member
Share your mental health story/share the crisis hotline
Show your gratitude to frontline workers with #UnitedWeThankYou and #SouthcoastFrontlines
Support social justice
Text "Diversity" to 39017 to get a list of children's books of diversity
"We hear so often that people in our community who want to make a difference and get involved, but are concerned they don't have the time or aren't even sure where to start," said Victoria Grasela, VP of Marketing & Community Engagement at United Way. "The 9/11 Day at Home is the perfect opportunity for people of all ages to do something big or small to show their support. Now, more than ever, good deeds are needed to bring people closer together."
United Way of Greater New Bedford has traditionally hosted their annual Day of Caring to encourage service on this important day, but due to COVID-19 restrictions, the Day of Caring will be hosted at a later date.
"As part of our Southcoast Cares initiative, we're honored to collaborate with the United Way of Greater New Bedford on these important 9/11 Day at Home Virtual Volunteering efforts," said Southcoast Director of Community Benefits Rachel Davis. "Service is at the heart of the Southcoast mission, and we're committed to improving health and wellness across the region through high-quality healthcare as well as community engagement to address residents' most pressing needs."
Southcoast Health is a not-for-profit, charitable organization and the largest provider of primary and specialty care in the region, serving communities in Rhode Island and across Southeastern Massachusetts at three acute care hospitals — Charlton Memorial in Fall River, St. Luke's in New Bedford and Tobey in Wareham — in addition to seven Urgent Care Centers, two Centers for Cancer Care, a Visiting Nurse Association and numerous ambulatory facilities in 33 communities covering over 900 square miles.
United Way of Greater New Bedford brings together volunteers, community leaders, and corporate partners to provide quality programs and initiatives that achieve positive results. United Way fights for the health, education, financial stability, and basic needs in each of the 9 communities they serve.
Join the National Day of Service and Remembrance this Friday, September 11, 2020. For more information about 9/11 Day at Home Virtual Volunteering and links to complete the good deeds on the list, visit unitedwayofgnb.org.
Enter your number to get our free mobile app
More From WFHN-FM/FUN 107