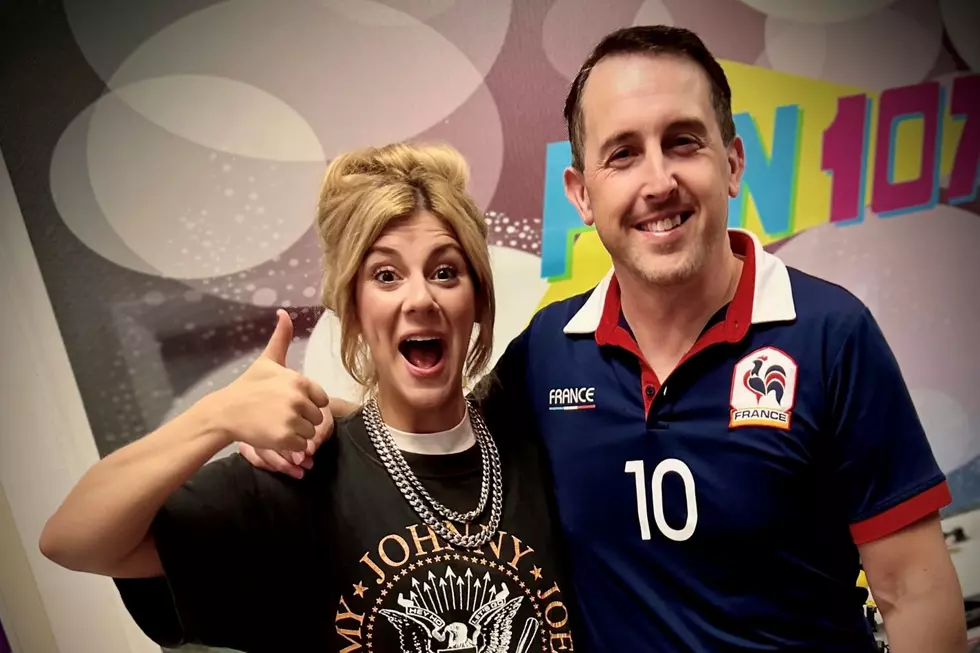 'Victoria's Secret' Singer Jax Visits Fun 107 with Critical Message about Body Image
Michael Rock/Townsquare Media
She's had the song in her back pocket for years, never quite putting the finishing touches on it, but the time has come for Jax to unveil "Victoria's Secret" to the world.
"I know Victoria's Secret," Jax whispered into the Fun 107 microphone. "She was made up by a dude."
The Atlantic Records artist popped into the Fun studio with her keyboard to play her hit live on Michael and Maddie and talk about a vulnerable subject.
Jax admitted to us that she has struggled with eating disorders. She says her struggle are not as pronounced now, but that she never really shakes it entirely.
"When I look into the mirror, I don't see the pretty girl my boyfriend sees," she said.
LISTEN:  Jax Visits Michael and Maddie
Jax told us that people with eating disorders aren't just limited to extreme situations.  People picture skin-and-bones teen girls in hospital rooms, but people of all ages, all body types, both men and women, experience eating disorders.
"This whole thing that you've seen on TV your whole life?  It's all a lie.  It's a bunch of creepy old men in a board room designing the perfect body type," Jax told listeners. "If you saw those guys you'd be like, 'Ewww.'"
Her parting advice for the Fun 107 audience?
"Please, please, please, I'm begging you -- do not compare your body to any body that you see on any billboard, or any magazine or any Instagram feed.  I'm guilty of face-tuning, myself. Do not do it. You are so beautiful. It's all gotta come from within."
On a lighter note, she also shared her Dunkin' order:
The Most-Played Songs for Every Year of Fun 107's History
Fun 107 has played a lot of hits over the years, but what are the biggest ones? We put together a list of the hottest hit for each year of Fun 107's 32-year history – and some of them may surprise you. And if you can't remember the song or you just want to hear it again, click on the title of the track or the photo to see the music video.
More From WFHN-FM/FUN 107