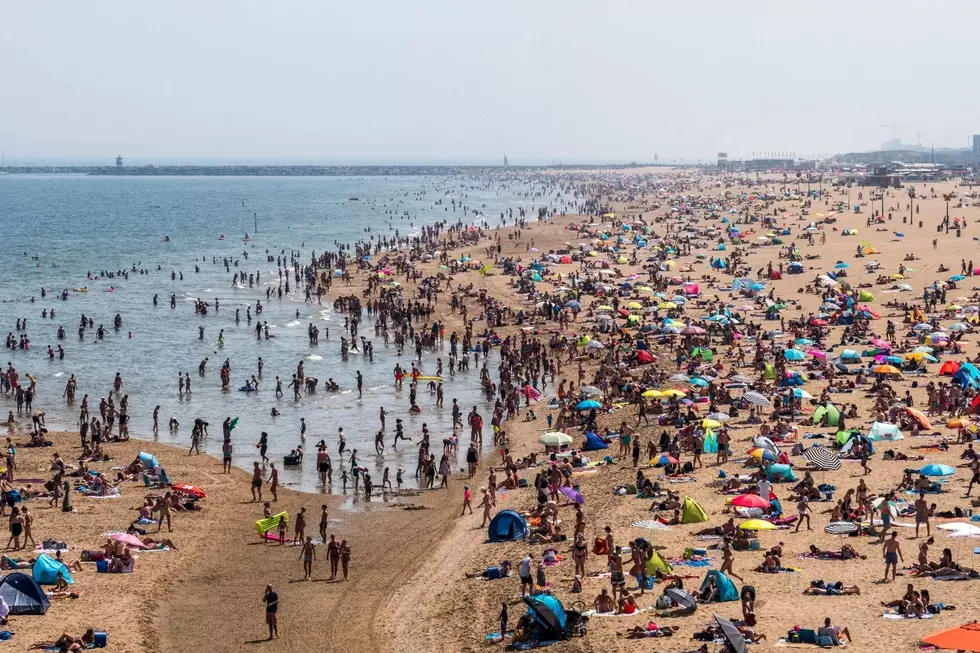 Ten Unspoken Rules of the Beach to Keep in Mind This Summer
Canva
I started off the week strong with the most perfect beach day a girl could ask for.
There wasn't a cloud in the sky as I set up my spot for my first trip of the season to Narragansett Beach in Rhode Island.
While I replenished my Vitamin D and got lost in a murder mystery book, I overheard a woman talking near me, and her conversation caught my attention.
The woman was setting up chairs and towels with her family of four, and as they set up, I overheard her say, "beach etiquette." I am not sure what was said before or after, but I heard the term "beach etiquette" brought up several times as they set up their spot, and it really got me thinking.
There are no laws set in stone or a sign out front of the entrance that says, "Here are the laws of the beach," but there are certainly some unspoken rules that veteran beachgoers abide by.
Keeping your music low and no smoking are typical rules that are followed, but how many more "rules" are there?
And if there are unspoken rules, do I know them all? Or even worse, am I breaking some of these rules?
I decided to do some digging and I called upon the SouthCoast to share their thoughts on proper beach etiquette.
New England is about to be bombarded by tourists. While we are well-versed on how to conduct ourselves on our beautiful beaches, it might be a good idea to share this list with an out-of-towner or with that one friend who always causes a scene.
Either way, keep scrolling for the unspoken rules you absolutely need to follow on the beach this summer.
The 10 Unspoken Rules of the Beach to Keep in Mind This Summer
It's the rules you hope everyone abides by, but just to make it crystal clear, here are the 10 most important rules for proper beach etiquette, as offered up by SouthCoast beachgoers.
Harsh Realities About New England Beaches
Everyone loves a day at the beach and on the SouthCoast, the waterfront is everywhere. But the sand and sun people usually picture in their heads is not always the reality in New England.
More From WFHN-FM/FUN 107