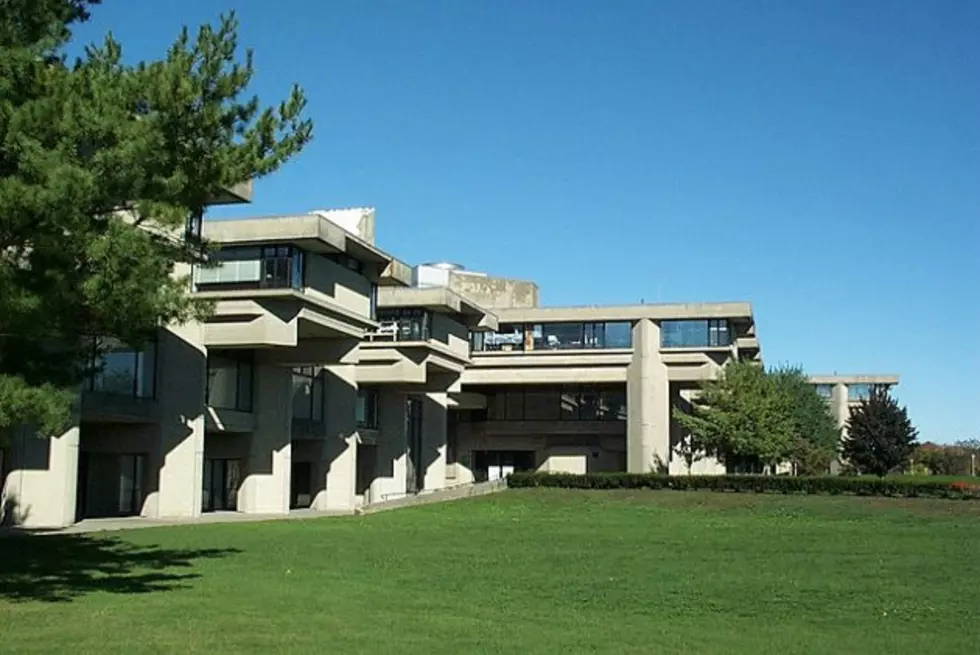 UMass Dartmouth Unveils Master Plan for Renovations
WBSM File Photo
DARTMOUTH — The University of Massachusetts Dartmouth today unveiled a comprehensive facilities and land use master plan focused on the renovation, repair and replacement of buildings and infrastructure at its 710-acre main campus off Old Westport Road in Dartmouth.
"This plan envisions UMass Dartmouth as the Tier 1 national research university that our students, our faculty and this region deserve," Chancellor Robert E. Johnson said. "As we offer our students a private college educational experience and public university value, this vision of an evolving UMass Dartmouth will guide us in the development of the only Massachusetts research university south of Boston, a critical component of the innovation ecosystem for the region and far beyond."
The master plan, written and designed by designLAB architects (Boston), CRJA Landscape Architects (Boston) and Hord, Coplan, Macht (Baltimore) after more than 18 months of study, is based on feedback from students, faculty, staff, and external stakeholders while also considering the unique character of the campus' Paul Rudolph architecture and landscape. The award-winning renovation of the Claire T. Carney Library will serve as a model for future renovations.
"That was a very successful project," UMass Dartmouth spokesman John Hoey told WBSM News. "That project has won multiple national architecture awards, and it has come to be of great service to our students. The use of the library by our students has, I believe, tripled once it was renovated."
The highlights of the master plan include:
· Renovation, replacement, and expansion of academic facilities that are now between 30-50 years old. This will create 21st century flexible, collaborative, technology-rich, and engaging learning environments.
· Replacement of first-year housing that is now 40-plus years old to provide an attractive mix of living and learning options for students.
· Renovated and expanded Campus Center/Student Union to provide improved student activity and student government spaces.
· Improved athletics and recreational facilities to increase student participation and health, enhance recruitment of student-athletes, expand community access, and build a stronger sense of Corsair pride.
· Improved parking and signage to make the campus more welcoming to the community, parents, and visiting high school students.
· Renovated and re-designed Ring Road that integrates pedestrian, bicycle, and automobile traffic, and an improved main entrance (aligned with Cross Road) and secondary entrance to enhance traffic safety on Old Westport Road.
· Sustainability best practices in construction and landscaping.
Hoey said the improved main entrance alone will be a big improvement.
"Right now, people have to take a turn and then a second turn to get into the campus," Hoey said. "So we want to align our entrance with that roadway, so people can just go straight into the campus. It's mainly a safety issue. It'll improve traffic safety on Old Westport Road."
While the full cost of the plan has yet to be determined, the university expects to pursue funding from multiple sources. One source will be the Commonwealth, which has made major investments in UMass satellite facilities over the last 20 years, but has undertaken just one major facility project on the main campus since the 1980s – the Claire T. Carney Library renovation. Most of the buildings constructed on campus over the last 30 years have instead been financed by the university, along with private donations.
The university is also considering a public-private partnership to replace, renovate, and manage all or some of its 4,500-bed student housing stock. Under the concept being developed, a private firm would begin by replacing first-year student housing. The university is also planning to connect a new dining facility and STEM classrooms to this project. The project will require a series of approvals by university and state officials.
"(From) capital spending that the state provides, some of it will come from proceeds from the university itself, financing projects, it can come from philantrophic gifts, it can come from grant funding related to research," Hoey said. "So there are a number of different sources."
The project is expected to create hundreds of construction jobs. University student affairs staff will continue in their current roles providing on-site supervision and programming. While the private firm will manage the facility maintenance, all current housing facilities staff will remain university employees.
The full master plan can be found online.
Presentations about the details of the plan will be scheduled during the next few weeks.
Material in this story was contributed from a UMass Dartmouth release.
More From WFHN-FM/FUN 107