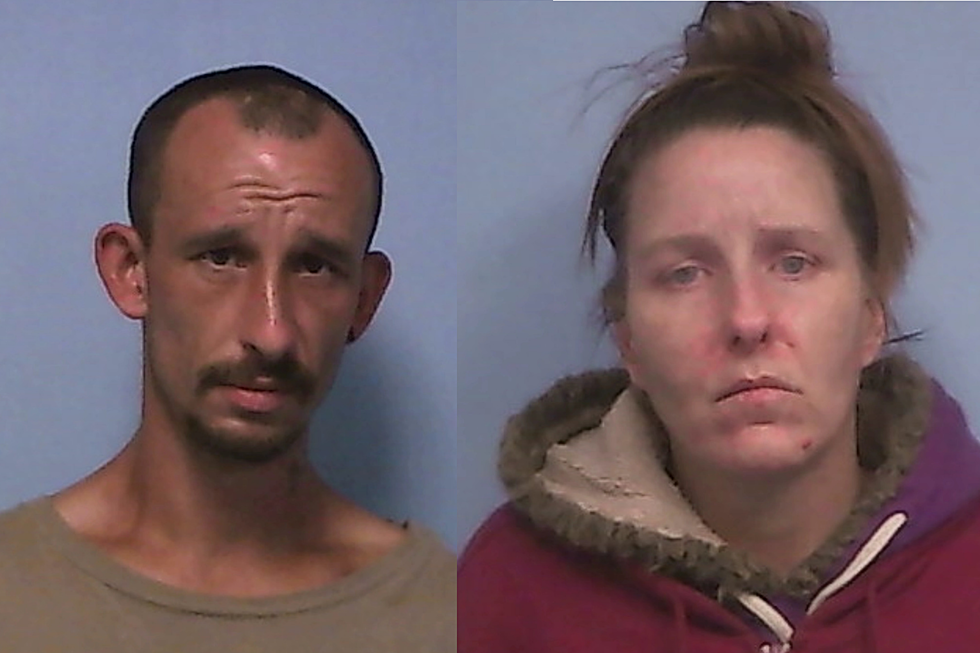 Two Suspects Arrested in Freetown Armed Home Invasion
Courtesy Freetown Police
FREETOWN — Freetown Police have arrested two suspects in an armed home invasion, and a third person who rammed a vehicle into who he thought was a witness to the crime.
On Monday, December 18 at approximately 5:15 p.m., Freetown Police responded to a 911 call reporting two suspects had committed an armed home invasion into a Chace Road dwelling. Sergeant Elton Ashley, K-9 Officer Thomas Lang and his partner Koda, and Patrolmen Patrick Lee and John Pina responded.
Upon arrival, officers were met by the homeowner, who had sustained injuries. He reported two suspects had forced open the door, assaulted him with a pick-ax, robbed him of his wallet and fled from the house. He described the suspects as a male and a female, both of whom were known to him. The homeowner declined medical treatment.
Officers began an immediate search of the area. K-9 Koda began following the track of a suspect and eventually located a pick-ax. Sgt. Ashley, who was monitoring a nearby lane, apprehended the male suspect, who was identified as 33-year-old Barry Brightman of Chace Road.
Later in the evening, officers responded to a disturbance call, where Patrolmen Lee and Pina located and apprehended the female suspect, identified as 31-year-old Jessica L. McCarthy of Chace Road.
Both suspects were charged with a number of alleged crimes, including assault and battery with a dangerous weapon, armed assault in a dwelling, armed burglary and home invasion.
Bail was set for Brightman on the listed charges. In addition, he was held on an outstanding "do not release" arrest warrant. McCarthy was held on bail.
At approximately 7 p.m., police received a 911 call reporting that a 2005 Chevrolet Trailblazer had intentionally rammed another vehicle on Chace Road before fleeing the scene. Patrolman Pina responded, and his investigation revealed a male driver had rammed his Trailblazer into a car he believed to be occupied by a person who had witnessed the earlier home invasion. At the time of the collision, the suspect was operating the vehicle with children inside, including two in child seats.
Police identified the suspect as 34-year-old Frank J. Kane of Chace Road. Police were seeking a warrant for his arrest on charges of assault and battery by means of a dangerous weapon, operating as to endanger and intimidation of a witness.
More From WFHN-FM/FUN 107