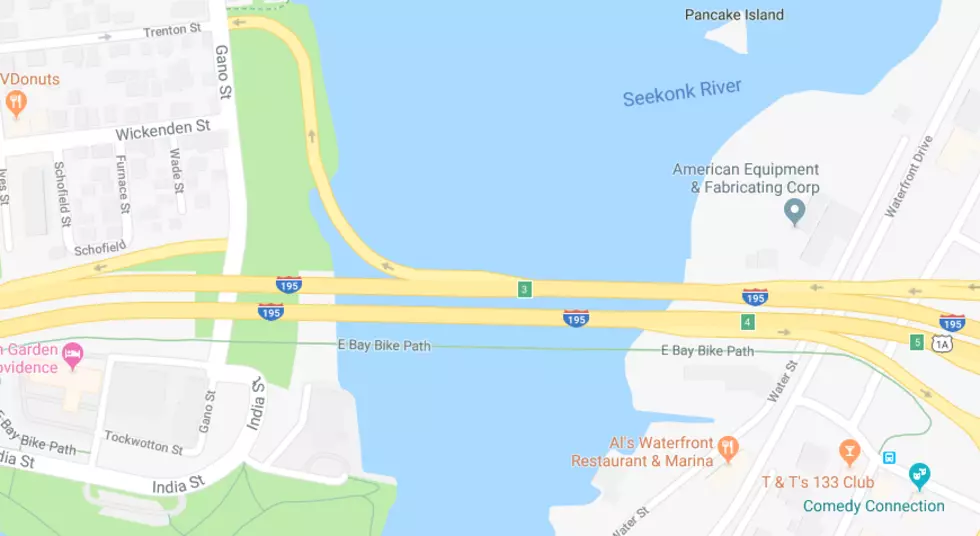 Traveling to Providence Could Be Terrible Soon
google maps
Heading into Providence after August 20th? Things could get rough on I-195.
There has been lots of roadwork underway on the Washington Bridge into Providence and the latest construction projects could make for big time headaches for anyone using I-195 Westbound into the city.
Yep, some long-term projects are underway and for the foreseeable future will probably cause slowdowns as people get used to and try to figure out the changes.
Starting August 17th the existing Taunton Avenue on-ramp will be closed, detouring traffic to the Broadway on-ramp for several nights.
Then during the week of August 20th, the Gano St off-ramp (exit 3) will close down until the fall of 2019. A temporary on-ramp at Taunton Ave will go into effect for the year.
It's a lot of change in a short amount of time and will certainly take drivers a while to figure out. Especially those who aren't traveling into the city every day.
If you do have a reason to head into the city, or through it, detour maps will be available online during the construction at ridot.net/DetourMaps.
However, expect the headaches even if you do plan cause most other drivers probably will not.
More From WFHN-FM/FUN 107