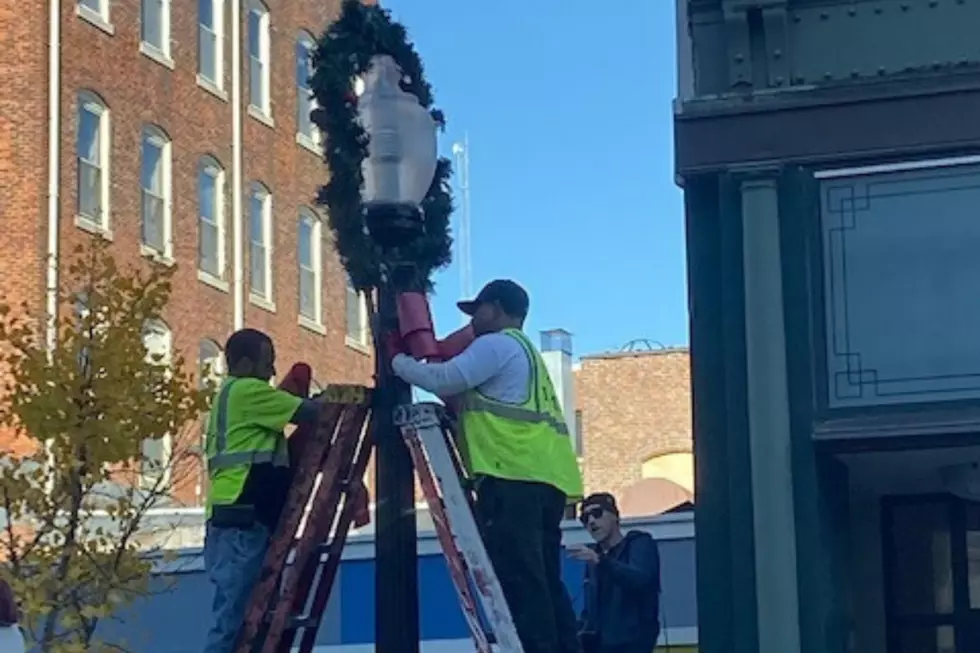 Too Soon, Downtown New Bedford, Too Soon
Jackson Scott/Townsquare Media
I was casually grabbing a bite to eat in downtown New Bedford before heading into the station yesterday, and I saw a bunch of men with ladders and holiday wreaths walking down Union Street.
I get it. It takes time to decorate the city and coordinating the effort may be tough. But I feel like downtown New Bedford isn't that big of an undertaking that it would take more than a day or two to get decorations up – especially with the amount of crew I saw putting up decorations.
Please don't get me wrong, this time of year is my absolute favorite. I'm actually glad Halloween is out the way.
Maybe you know someone that helps decorate the city for the holidays. Ask them, why not wait until the week of Thanksgiving? Or December 1st? Too cold? I'm just more concerned that the decorations will get ruined before the actual holiday gets here.
Since I'm not in charge of the tree for the holidays this year, I have a feeling we are getting a real tree, which means we have to wait until closer to the holiday so the tree doesn't die.
Years past, I would get a fake tree and it would be up the weekend before Thanksgiving. It sets the mood for the house so I think that's reasonable.
Is it too soon? Are we overdoing it on Christmas? Does the City Of New Bedford have a plan if some of these decorations need repair or replacement before the actual holiday gets here?
Otherwise, bring on the snow and the holiday cheer. We could sure use it around here.
More From WFHN-FM/FUN 107