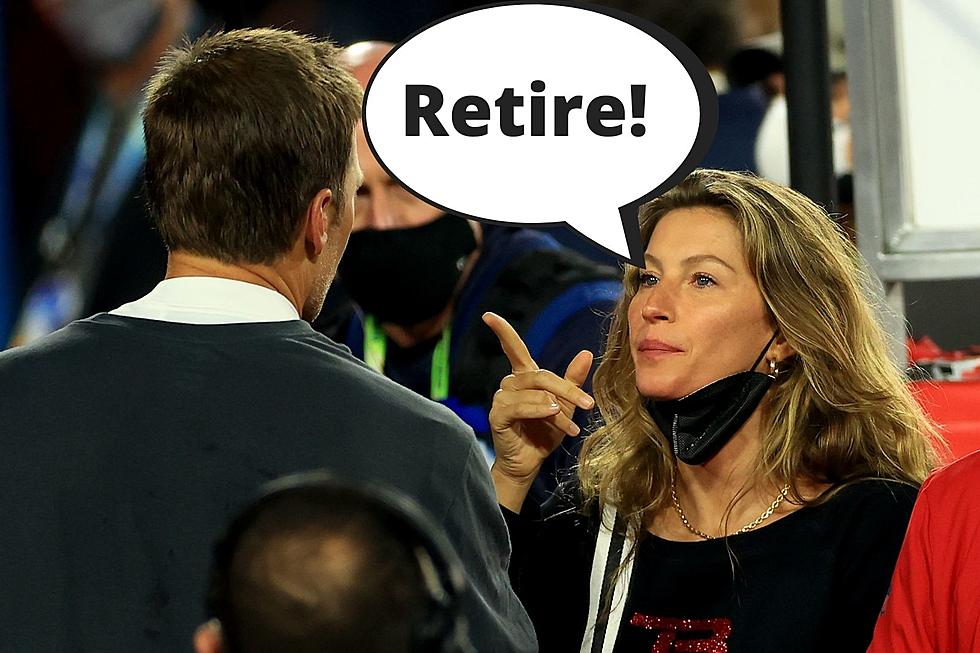 Tom Brady Imposter Calls Michael and Maddie
Photo by Mike Ehrmann/Getty Images
It was certainly a wild weekend. Not only were both NFL conference championship games incredibly exciting, but Tom Brady somehow managed to steal attention away from one of the biggest blizzards in New England history, all while on vacation.
As of Monday morning, it was still unclear whether or not the greatest football player of all time would decide if he'd had enough. After news of his retirement seemingly broke on Saturday from NFL insiders, Brady's dad made the announcement that he had no idea what reporters were talking about. If Tom had decided to retire, that would be news to his dad.
One of the funniest memes of the weekend was in the form of this fake Gisele tweet, which read, "Hey Adam (Shefter), it's Tom. I'm retiring. Please don't call me. Thanks." Hilarious, considering Brady's wife has been hedging for him to retire for as long as I can remember.
There was also a priceless meme featuring a picture of Bill Belichick on a sidelines phone with the caption, "Yes, I am retiring. This is Tom Brady. NFL quarterback Tom Brady." Hilarious again considering the only person who'd like to see TB12 retire more than Giselle might be Bill Belichick. Every time the 44-year-old plays head and shoulders above the competition, it reminds Patriots fans that the team made a mistake by not doing what needed to be done to sign him in 2020.
We weren't spared on Michael and Maddie, as we got a prank phone call of our own from somebody pretending to be Tom Brady. The call came in pretty early in the show from a caller whose voice we thought we recognized. We couldn't quite place it, but we were almost positive it wasn't the voice of Tom Brady. Who do you think this sounds like?
TACKLE THESE: Check Out the Best Uniforms In Each NFL Team's History
20 Celebrities Who Love the New England Patriots As Much As You
Patriots Nation is strong with or without Tom Brady and these celebrities count themselves among the those who love New England's football team.
More From WFHN-FM/FUN 107