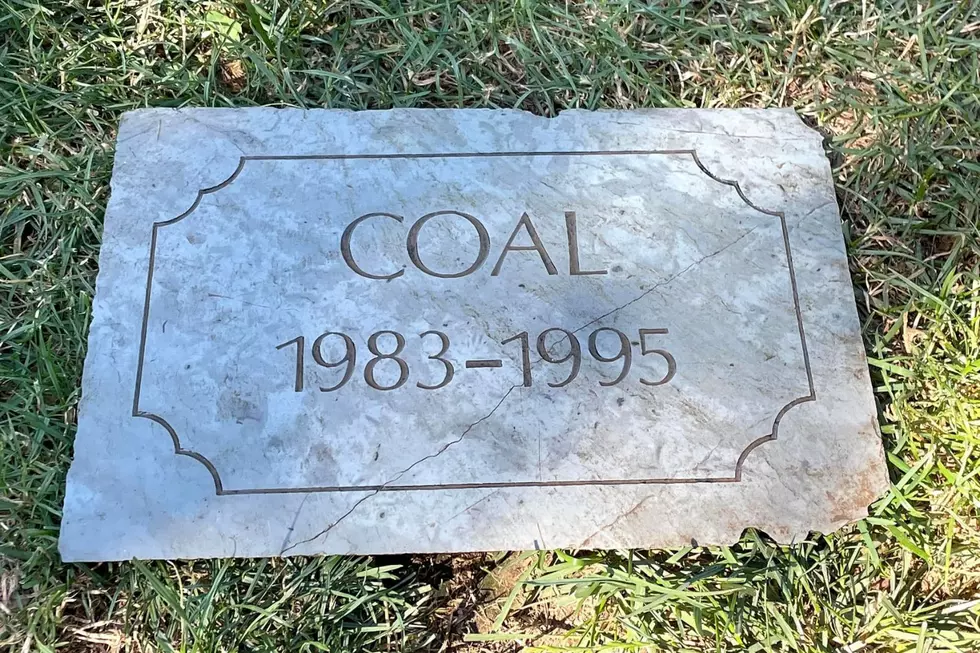 Tiverton Homeowner Finds Mysterious Memorial Stone in Her Backyard
Danielle Jadin
A Tiverton woman found a memorial stone behind her new home and is in search of the family that placed it there.
Danielle Jadin had just moved into her North Tiverton house and was walking around her backyard when she stumbled onto a memorial stone.
The engraving read:
Coal
1983- 1995.
Jadin had questions, and rightfully so.
She took to Facebook to get some advice on what to do and maybe find the previous owners in the process. Many on Facebook speculated what could be buried beneath and offered and some really great suggestions on how to find out who put the stone in place.
Jadin ended up finding out the old-school way: an elderly neighbor living next door.
The neighbor confirmed "Coal" was the name of the former owners' family dog. The neighbor could not confirm if the dog was buried at the spot, however.
Many of us have animals that are so loved by the family that I can see why such a memorial was made but what happens when you move?
This is a pretty nice memorial for a pet, wouldn't you say?
"I plan to honor his resting place and leave it there unless it becomes necessary to move," Jadin said.
I think Jadin is doing the right thing but what would you do in this case, if you had plans to renovate or install an inground pool, let's say?
We are glad the mystery, for the most part, is solved and we know who Coal is. Maybe the previous owners will see this post and want to make a visit to the spot where they memorialized their four-legged friend.
The SouthCoast's Best Backyards
The weather has been beautiful and everyone seems ready to head outdoors – and these houses have some of the nicest outdoors spaces we've seen on the SouthCoast.
More From WFHN-FM/FUN 107