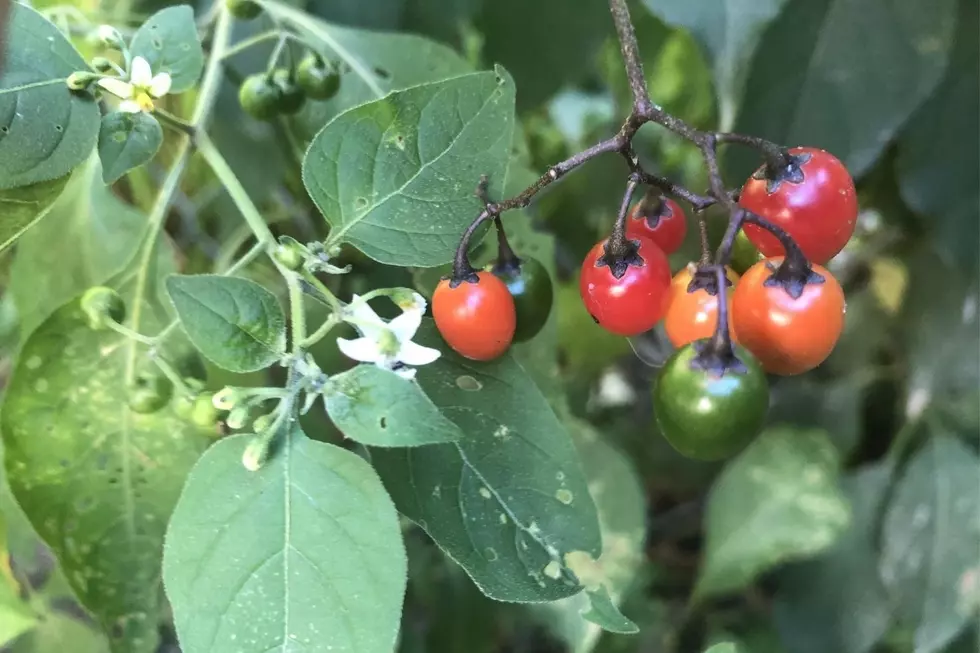 This Toxic Backyard Berry Found on the SouthCoast Is Dangerous if Eaten
Gazelle/Townsquare Media
As lousy as 2020 has been to most, I'm proud to say that my green thumb shined bright this year.
My harvest was plentiful and my vegetables were hearty, healthy, and delicious. I decided to grow a variety of vegetables from summer squash to cucumbers to cherry hot peppers, but what I didn't anticipate were the random berries that grew beside them.
I'll admit that the soil is rich with nutrients and played a huge role in the garden quality, but I wasn't expectant anything more than what I initially planted. These green and red berries were everywhere and almost looked like tiny cherry tomatoes. As a matter of fact, when I squeezed one of them, it was very soft, unlike most wild berries, and was full of seeds that highly resembled a cherry tomato:
I first took to Facebook to see if anyone had any clue what these strange berries were and was given some info on what they could be – and they were right:
After a little research, I found some interesting yet disturbing news about these berries, better known as nightshade or Solanum dulcamara. According to FriendsOfTheWildFlowerGarden.org, these berries are actually toxic and can cause harm if consumed, especially with children.
"Climbing Nightshade is a perennial introduced vine without tendrils that grows near other plants for support and can reach many feet in length. Stems are purple color when new, then turning a greenish-brown; some with fine hair initially, older parts are woody." – Friends of the Wild Flower Garden, Inc.
Let's put it this way, if I have strong vegetation and growth of this vine in my backyard in the middle of the city, chances are that if you live in the woods of Westport, Dartmouth, Marion, Mattapoisett, etc. here on the SouthCoast, you probably have these yourself.
Just whatever you do, do not eat them, handle them with care if disposing of them and keep your children and pets away at all costs, or you might find yourself with a hefty hospital or veterinarian bill.
Hope this helps since I had no clue what it was and almost consumed one out of curiosity. I'm glad I listened to my instincts and did some research first.
KEEP READING: 15 Natural Ways to Improve Your Sleep
Enter your number to get our free mobile app
More From WFHN-FM/FUN 107