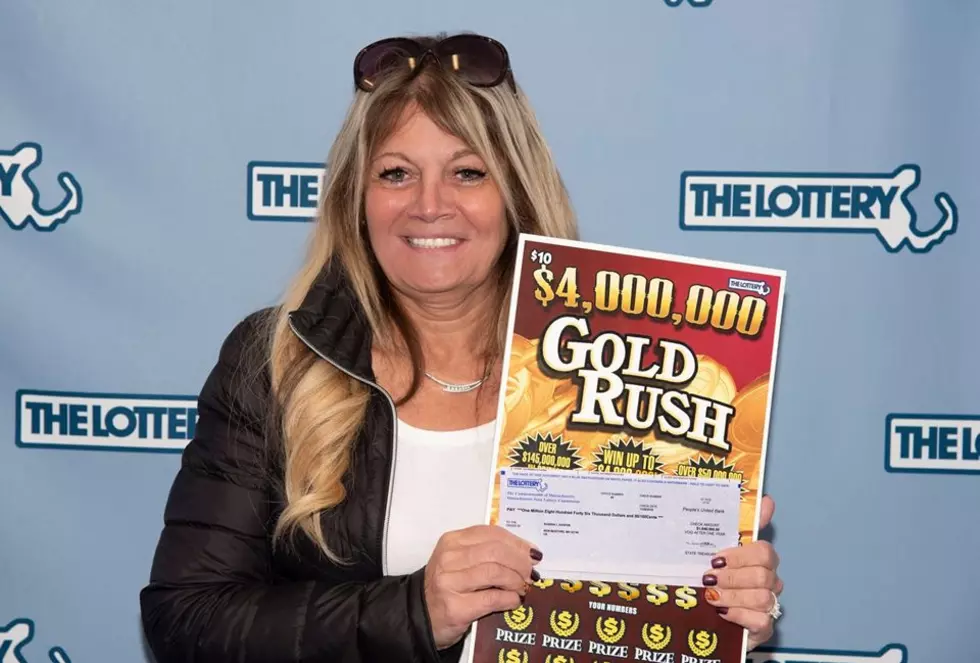 This New Bedford Woman Just Became a Millionaire
Photo from Mass. State Lottery / Facebook
It's one of those things that I tell myself I should play. You never know and you can't win unless you play.
Have you ever gotten a lotto ticket and thought about the things you would do with the money? Or how happy you would be if you won just a percentage of the big jackpot?
Remember when the Mega Millions hit the billions and just how insane that amount of money would have been for an average person to win?
Some people make purchasing a lottery ticket a weekly habit. My grandparents played it every week. We would all watch the TV, shouting out our numbers. Or when we would all get scratch tickets and scratch so quickly, and I was happy to just win my money back.
I'm not sure that's what happened to a New Bedford woman who recently found herself one of two winners of $4 million. Her name is Susana Gaspar. I already checked social media to see if we have any mutual friends. We don't.
Susana decided to take the cash payout for her share of the jackpot, which before taxes is just over $2 million dollars. That'll buy her a few cars, vacations, or a really big house in New Bedford.
She bought her winning ticket at Café San Paulo, a bar that will now receive a $40,000 bonus for selling the ticket. By the way, the ticket she won on was called Gold Rush. I'd probably stay away from those for a while.
Now I'm thinking I need to write down a list of things I "need" to buy and then a list of "I wish I had" so I don't spend the money foolishly. What do you think you would do if you were at a bar, scratched a ticket and was instantly a millionaire?
Enter your number to get our free mobile app
More From WFHN-FM/FUN 107