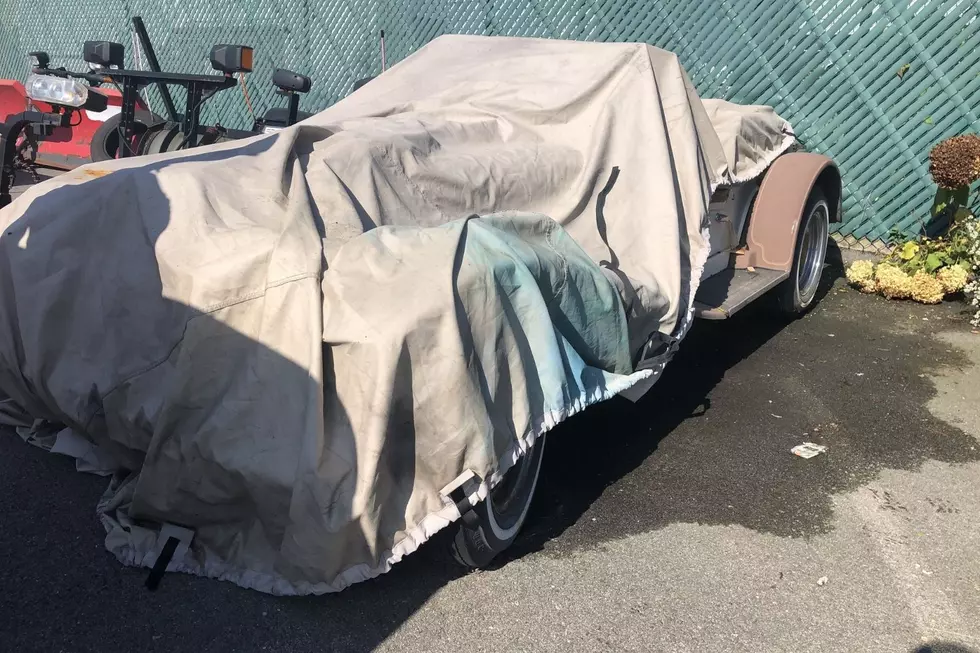 This Might Be the Most Unique Car for Sale in New Bedford
Gazelle/Townsquare Media
Enter your number to get our free mobile app
It's fascinating how much history is found here on the SouthCoast, especially in the backyards of New Bedford.
I'm often messaged by friends, family and listeners about daily happenings and neat finds in the area. That's exactly what happened recently, and right away, I was intrigued.
A good friend of mine, Kaitlin Spallone, works in the service department over at New Bedford Mitsubishi on Bellville Avenue. During a recent wind storm, she discovered an old car behind the dealership that exposed the grill of the vehicle. The word "Gazelle" was displayed on the front of the car, so naturally, I was immediately contacted.
Apparently, someone had traded it in around four or five years ago and it's been sitting back there ever since. It's a Mercedes-Benz Gazelle and my name is written all over it – literally. Although the Gazelle model dates back to 1929, it appears that this vehicle was built back in 1971, according to service records.
Talk about a flashback of class and history; this car is both fancy and chic. It's not exactly in perfect shape, but perfect for someone looking for a unique fixer-upper. The vehicle is currently for sale for $4,500 or best offer.
Could I see myself behind the wheel of this ancient beast? Absolutely, except for the fact that I might not be able to fit in this tiny machine. Sitting low to the ground creates aerodynamic performance and the convertible drop-top provides freedom. It's a beautiful looking vehicle that needs a good home instead of sitting in a parking lot collecting rust.
Jealous with envy, I took some photos and walked away in hopes to share this antique with you all.
The Most Unique Car For Sale in New Bedford Is a Gazelle
More From WFHN-FM/FUN 107