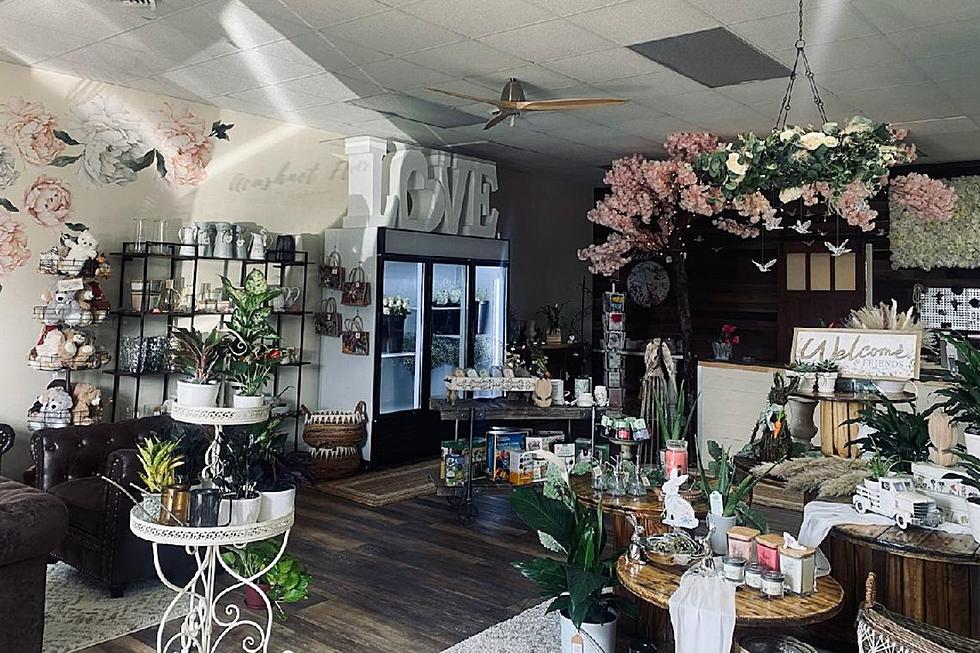 There's a New Flower Company Opening in Acushnet That's More Than Just a Florist
Courtesy Marsha Freire
Just in time for Spring, a new florist shop is opening up in Acushnet.
Located at 132 South Main Street in the Kam's Cuisine Chinese Restaurant plaza is where you can find Acushnet Flower Company. Marsha Freire and her daughters are gearing up for their public soft opening on Friday, March 24th to launch at 6:00 PM. One lucky guest will walk away with a special door prize, the appetizers will be hot and fresh out of the oven and the champagne will certainly be popped in celebration of the family's next chapter.
This will be the first business Freire and her daughters will have opened.
"I'm a nurse by trade, but we've always done parties and events for family and friends," Freire said, "We were told to start a business (from friends and family members), years went by, and finally when saw the location for sale in Acushnet, we were all in. It was the perfect place and the traffic flow is great, so we said 'let's do it!'"
As a plus, Acushnet Flower Company is more than just flowers, they're a certified Yankee Candle dealer, a gift shop, and will eventually supply party rentals. From weddings to birthdays to special occasions, the Freire family is ready to take your order.
"Come in, tell us what you're looking for, and tell us what you want," Freire said, "If we don't have something you're looking for, we will get it. There's nothing we can't get. It's family-run and it's a cozy feel-at-home experience. If you ask me- we're a fun, honest, creative group of people ready to serve you."
The business will officially be up and running beginning Saturday, March 25th from 9:00 AM to 4:00 PM. Hours of operation are scheduled for 9:00 AM - 5:00 PM on Monday-Friday, except 9:00 AM to Noon on Thursdays. Sundays will be closed.
Non-Toxic Flowers That Are Safe For Pets
Contrary to our list of unsafe flowers for pets like cats and dogs, here are some flowers for your sweetheart that are a safe bet for the animals as well!
Toxic Flowers to Keep Away From Your Pets
Though pretty, these flowers are prone to cause issues with dogs and cats, so if you're thinking about gifting one of these to your special someone, make sure you don't let the animals get to them!
More From WFHN-FM/FUN 107