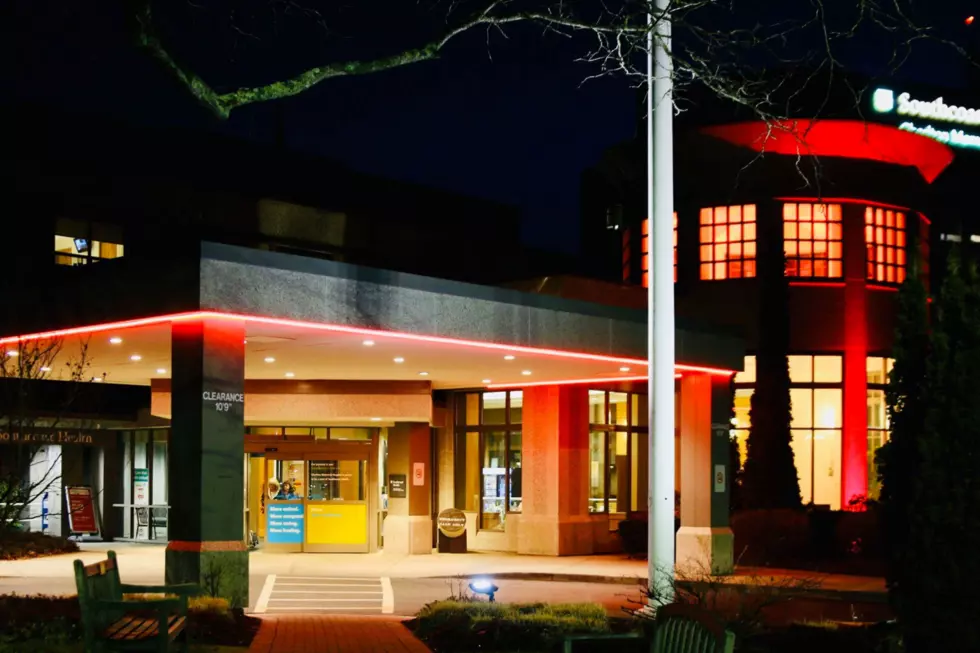 The SouthCoast Prepares for the Coronavirus
SouthCoast Health via Facebook
The Center for Disease Control (CDC) made news yesterday with the announcement that Americans need to be preparing themselves for a "significant disruption" in their daily lives due to the coronavirus. The wording on the announcement was not "if" but "when" the coronavirus spreads across U.S. communities.
The CDC says that Americans need to begin preparations now for the possibilities of schools being closed for extended periods of time, employees working from home, and hospitals putting elective surgery on hold. They also recommend preparing enough food and medication to last in case a one-to-two-week quarantine is necessary at your home.
Southcoast Health's Physician in Chief, Dr. Dani Hackner, told the Rock and Fox Show that Southcoast's facilities have all already been prepped for coronavirus procedure. In fact, Dr. Hackner says SouthCoast has already seen a patient that they suspected might be infected with the coronavirus. Their protocol was implemented and luckily tests for the virus came back negative for the patient. 
"Wash your hands! I can't stress this enough. It is so important to wash your hands," Dr. Hacker said. "Sing the ABC song while you're doing it so that you know you are washing them sufficiently." This should last at least 20-30 seconds.
Should you stock up on masks? Dr. Hackner says not necessarily. The doctor told us that wearing a mask doesn't prevent you from catching the virus. If you touch something that someone with coronavirus has touched and then rub your eye, there is a chance that you become infected.
"I'd avoid any unnecessary travel at this point," warned the doctor.
If you do come in contact with someone who you believe could be infected with the virus the most important thing to do is talk to your local health provider. They will give you specific instructions to follow if you do come in contact with someone who is sick.
Listen to the full interview from the Rock and Fox Show with Dr. Hackner here:
Actress Gwyneth Paltrow prepared for her flight to Paris by wearing a mask.
Enter your number to get our free mobile app
More From WFHN-FM/FUN 107