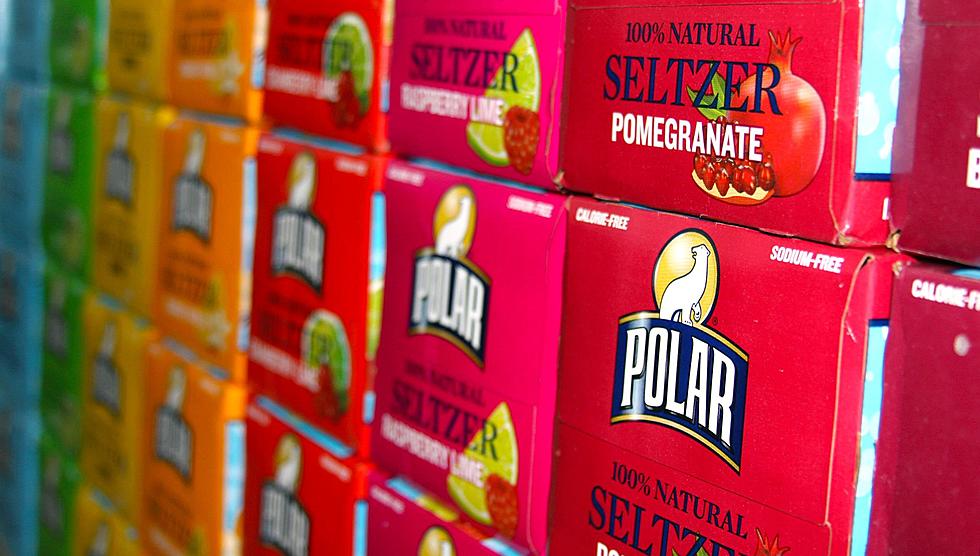 The 2019 Polar Seltzer Summer Flavors Are Here
Polar Beverages via Polar Seltzer Facebook page
It's a sign of the season: the annual announcement of the Polar Seltzer summer flavors.
I love me some seltzer and I really love the fun flavors Polar is always coming up with for the seasons.
And the summer flavors are some of the tastiest and most refreshing flavors, if you ask me.
This summer Polar Seltzer has five limited-edition flavors, three returning tastes and two new ones.
View this post on Instagram
If you loved Raspberry Rose, Blueberry Tangerine or Mango Cherry Bliss from last summer, get excited cause they are back.
And if you didn't try them last year, trust me, the Raspberry Rose is delicious!
And new for summer 2019, there's Strawberry Honeydew and Nectarine Lemon.
Both new flavors debuted just yesterday so I haven't tasted them yet, but the Strawberry Honeydew was described in a press release as
a beautiful combination of summery berry and elegant melon [that] will transport you to your most chill self.
A chill summer with some tasty beverages. Yes, please.
The limited edition summer flavors will start shipping out to participating stores on May 1.
And if you want to know how close a summer flavor is to you, check out the Polar tracker on their website.
More From WFHN-FM/FUN 107