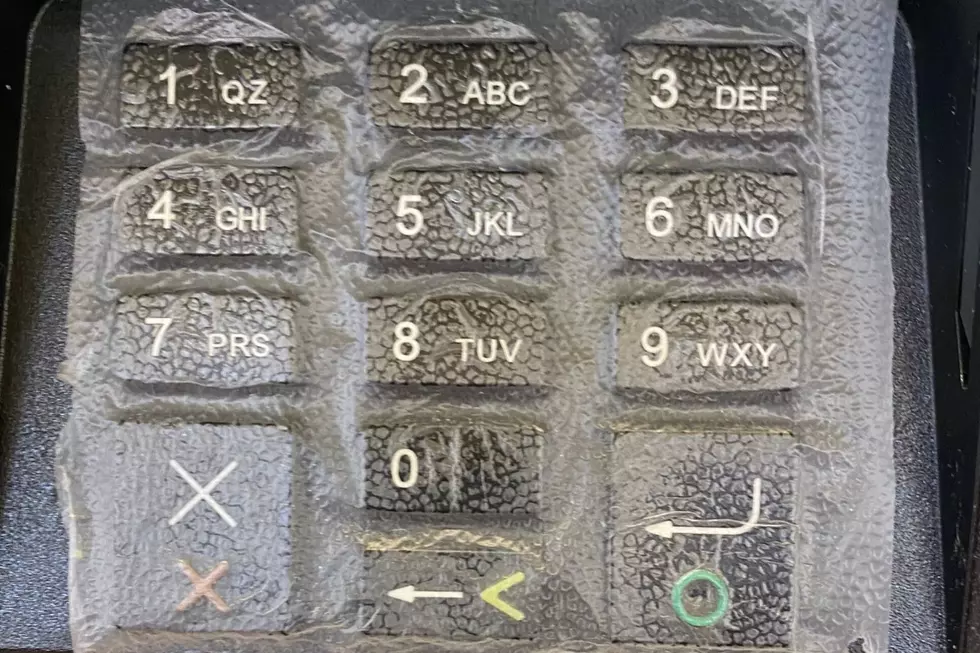 That Plastic Wrap Is a Waste of Time
Maddie Levine/ Townsquare Media
Every time I go to the grocery store, I leave scratching my head in confusion. I understand the masks. I understand the social distancing. I do not understand the plastic wrap on the pin pads at checkout. Is it preventing anything? I don't think so.
This COVID-19 world is a world that no one has ever dealt with, and it has brought on a lot of trial and error when it comes to rulemaking. I love seeing everyone abide by the big ones. You stick out like a sore thumb if you don't wear a mask when you are at the grocery store.
However, I think it is downright silly to put plastic wrap over the pin pad, unless you replace the plastic after each use, which is highly unlikely because it would be impossible to keep up with.
When Michael and I spoke about it this morning, he made a point that it slows the spread of the virus if they replace it at least once a day. I disagree. If you only change it once a day, you might as well go without the plastic and spray it with disinfectant throughout the day, which would kill more germs in the long run. When I see that plastic wrap on the numbers, all I can think about is the number of strange fingers that have pushed those buttons.
Maybe grocery stores think of it as a placebo effect. If a customer sees plastic on the pin pad, they will feel safer and assured that the store is doing everything in their power to slow the spread of the virus.
But you can't fool me, grocery stores. This plastic fiasco has me leaving the check-out line riddled with anxiety every time.
Call me crazy, but I'm here to tell you, that plastic covering is a waste of time.
Seven Must-Try SouthCoast Restaurants (As Suggested to Maddie by Michael and Gazelle)
Enter your number to get our free mobile app
More From WFHN-FM/FUN 107