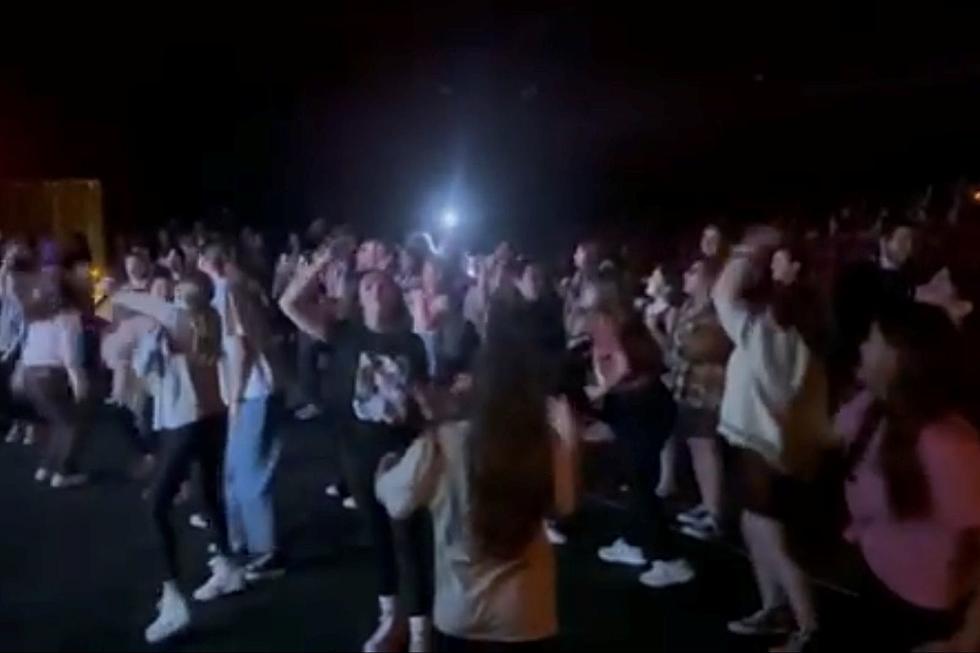 Taylor Swift Wows at Fun 107 AMC Dartmouth Screening
Photo courtesy of Dave Paz Cruz/AMC Dartmouth
Not only did Taylor Swift dominate box office sales across the country over the weekend, the trend dominated right here in Dartmouth.
AMC Dartmouth manager, David Paz Cruz tells Fun 107 that the theater sold 2,000 tickets on Friday alone for the Eras Tour movie.  That was followed up with 4,000 more tickets sold for the Taylor movie on Saturday.  Final numbers for Sunday were not available at publication time, but preliminary numbers show that 7 out of 10 movie tickets sold this weekend in the United States were for the Taylor Swift movie.
How Was the Movie?
I wondered how such an epic concert would translate onto the big screen.  Watching the production roll out in person was so overwhelming that it was hard to imagine that it could be captured by cameras.
If I'm being perfectly honest, the movie started off a little flat in my opinion.  I didn't think it matched the energy of the actual concert.  That is not as much and indictment on the movie as it is a compliment to Taylor's in person performance.
However, as the concert movie unfolded, I found myself getting drawn right in.  The movie transported me back to that May night in Foxboro.
Tickets were priced at a meaningful $19.89 each.
It's worth mentioning if you are bringing littles there is a little bit of language in the movie.  I could never imagine Taylor Swift swearing during her loving dialogue with her audience (and she definitely doesn't), but some of the lyrics in her later work include some "s" and "f" bombs.  It's low key enough, however, that the swears will most likely go over the head of little ones, but I thought it was worth a mention.
The Eras Tour movie is a much watch for any Swiftie, particularly if you missed out in seeing the live concert at Gillette.
Live Next Door to Taylor Swift in this Multi-Million Dollar Heavenly New England Beach House
Gallery Credit: Jolana Miller
SPOTTED: Celebrities Having a Blast at Taylor Swift's Eras Tour
Let's take a look at all of the famous Swifties that were spotted in the stands.
Gallery Credit: Danielle Kootman
More From WFHN-FM/FUN 107