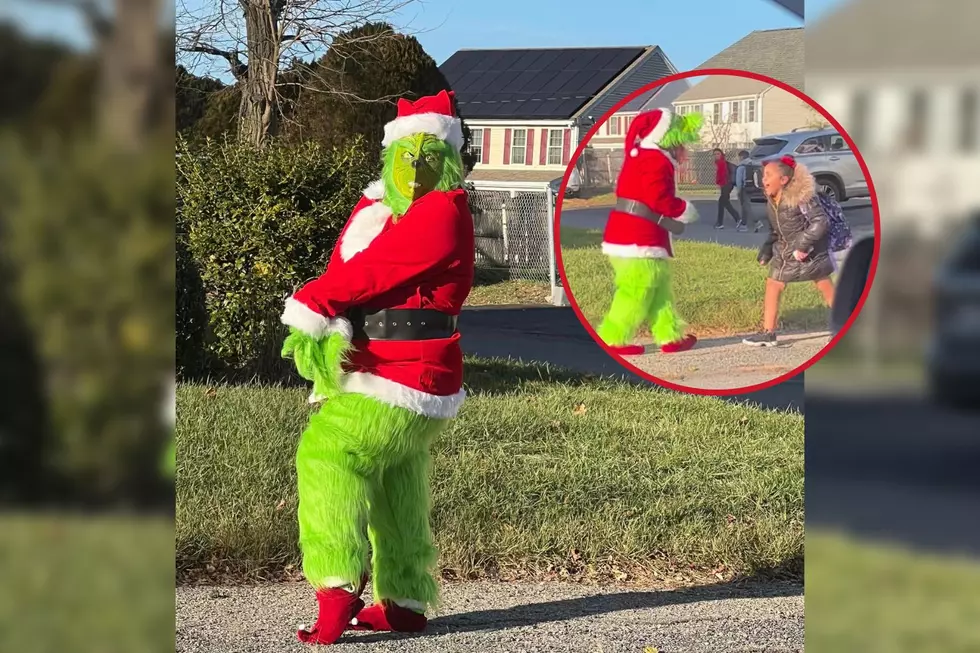 Taunton Mom Pulls Hilarious Prank on Daughter & The Reaction is Priceless
Courtesy of Jimena Millan
A Taunton mother decided to pull the ultimate prank on her daughter by surprising her after school with a little holiday mischief.
When Jimena Milan's daughter, Madison, got off the bus Friday afternoon, she was shocked to come face to face with The Grinch, and Madison's reaction is priceless.
Jimena has spent the last few months on maternity leave and returns to work this week. Before she resumed her career, she wanted to make her oldest daughter feel special.
"I thought to myself, 'How can I make her smile and show her (that) mom loves her?' She's been a single child for so long, I knew adding a baby had changed things."
Millan wanted to show her daughter some love, so she got a little creative. She decided to order a Grinch costume for her grand plan.
"She loves The Grinch, and with it being December, I couldn't think of a better costume," she said.
On Friday afternoon, The Grinch waited patiently for the school bus to arrive. As the students exited the bus, each one could not contain their excitement and laughter. When it was Madison's turn to exit the bus, she was shocked.
"She loved it," Millan said. "When we got in the car, I asked her if I embarrassed her (and) she said no. If anything, she felt like she had the coolest mom."
Not only did she pull off an awesome prank, but Millan also received "cool mom" points. That's a win-win.
Moms will truly do anything to make their children smile, and that's why we love them.
Check out the hilarious moment between mother and daughter below.
LOOK: See what Christmas was like the year you were born
More From WFHN-FM/FUN 107