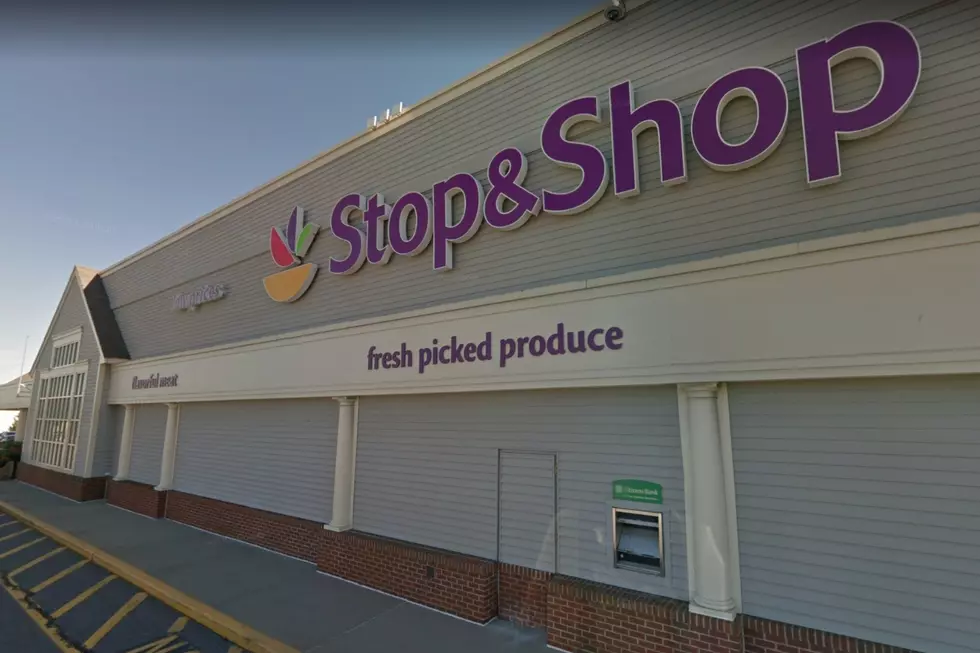 Taunton Women Indicted in Stop & Shop Coupon Scheme
Google Maps
BROCKTON (WBSM) — Two Taunton women were indicted on charges that they ran an organized counterfeit coupon operation and stole nearly $27,000 in products, including from Stop & Shop stores in New Bedford and North Dartmouth.
According to Plymouth County District Attorney Tim Cruz, a grand jury today returned indictments charging Jacqueline White, 41, with one count each of larceny by false pretense by single scheme, larceny to induce parting with personal property, and organized retail theft.
Also indicted was Crystal Davis, 40, with one count each of larceny by false pretense by single scheme, and larceny to induce parting with personal property.
They will be arraigned in Brockton Superior Court at a later date.
What the Alleged Coupon Scheme Entailed
The indictments were the result of a months-long investigation by Hingham Police, Abington Police, and the Florida-based Coupon Information Center, a non-profit that fights coupon fraud.
It is alleged that White and Travis entered numerous Stop & Shop grocery stores in Massachusetts between March 10, 2023 and June 2, 2023, using counterfeit coupons to steal approximately $26,547 in products.
The stores were located in New Bedford, North Dartmouth, Quincy, Weymouth, Raynham, Plainville, Whitman, Abington, Pembroke, Norwell, Hingham, Sandwich, Brockton, East Providence, R.I. and Pawtucket, R.I.
It is also alleged that "White and Travis operated a complex scheme using social media sites and apps like Facebook and Dropbox to purchase counterfeit coupons," the D.A.'s Office said.
How the Alleged Coupon Scheme Worked
"The two women committed the theft by passing counterfeit coupons to unsuspecting Stop & Shop cashiers," the D.A.'s Office said. "The fake coupons allegedly netted White and Travis steep discounts, sometimes undercutting the total retail value of the products."
The D.A. gave an example from the indictment that on March 10, 2023, White and Travis used a Stop & Shop rewards card to purchase 366 items worth $1,658.28, including beverages, laundry detergent, hygiene products and dishwash soap. With the coupons, the pair only paid $3.28 for everything.
"According to the investigation, White and Travis created high quality, counterfeit coupons that contained barcodes and graphic designs that mirrored legitimate third-party coupons," the D.A.'s Office said.
It is alleged the two then posted the products on Facebook and sold them at deep discounts, meeting potential buyers in Taunton and only accepting cash.
The D.A.'s Office said that on April 26, 2023, the CIC notified White online that she had been identified as a person associated with illegal counterfeit coupon activities and to stop using them, while White allegedly continued on with the scheme.
What Was Allegedly Stolen
The D.A.'s Office said that the investigation revealed that over those three months, White and Travis accumulated the following items:
– 300 bottles of fabric freshener
– 56 bars of bath soap
– 188 bottles of fabric softener
– 226 bottles of laundry detergent
– 219 cans of air disinfectant
– 135 bottles of hand soap
– 22 skin care products
– 130 air fresheners
– 275 cases of anti-bacterial wipes
– 34 bottles of mouthwash
– 34 packages of paper towels
– 26 toothbrushes
– 21 tubes of hand cream
– 158 bottles of dish soap
WBSM's Top SouthCoast Stories 8/22 - 8/27
A Behind-the-Scenes Tour of New Bedford's Zeiterion Theater
The historic Zeiterion Theater in New Bedford recently held some free behind-the-scenes tours before the non-profit performing arts center embarks on a $32 million restoration project to redo the interiors of the building and add a new marquee.
More From WFHN-FM/FUN 107