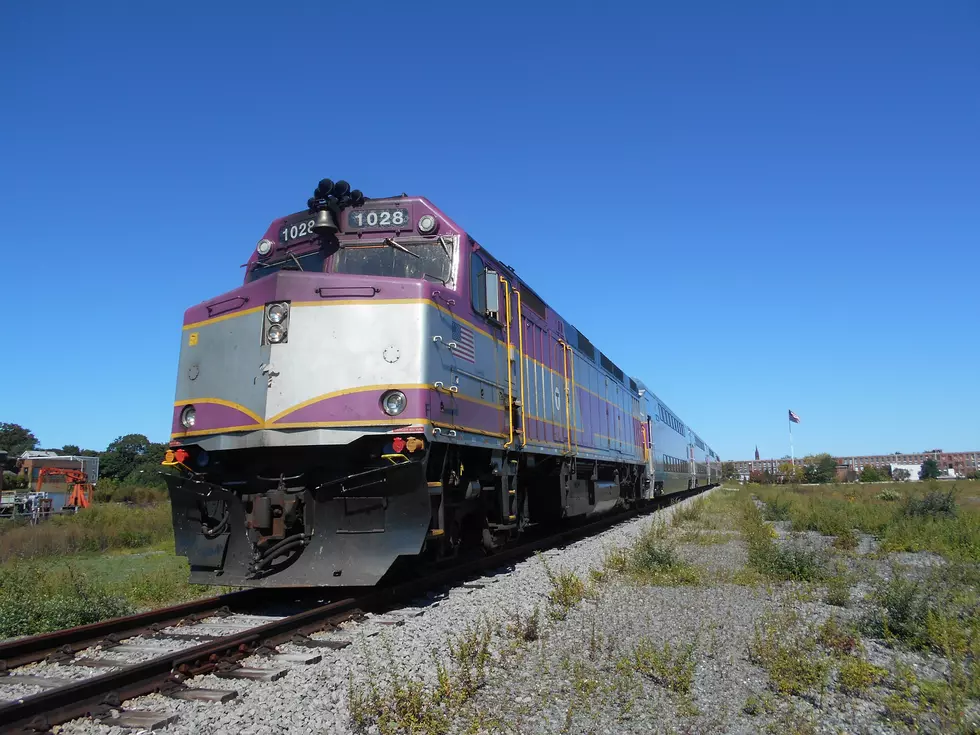 Taunton Sees Development in Advance of South Coast Rail
Jim Phillips/Townsquare Media
After a gazillion false starts and even more empty promises, it appears 2023 might finally be the year of South Coast Rail.
The project, expected to be operational by the end of the calendar year, has been decades in the making. It has spanned five administrations. Six, if you count Maura Healey.
The Massachusetts Legislature authorized the sale of MBTA bonds to study establishing commuter rail service to the SouthCoast in 1991 at the request of Governor William Weld, who a year later said, "Sue me if it doesn't happen."
In 1995, South Coast Rail Project Manager Anne Galbraith said rail service between Boston and the SouthCoast could be complete by the end of 1997. It wasn't. Not even close.
The ground was broken for South Coast Rail in Fall River in October 1998.
In 2000, the MBTA promised construction would begin in 2002. In 2002, they said 2007.
In 2005, Governor Mitt Romney said South Coast Rail would be up and running within six to eight years. Two years later, Deval Patrick said it would be December 2016. In 2013, Patrick said the train would roll by 2021.
In July 2019, Governor Charlie Baker announced the first phase of the South Coast Rail project would be complete by the end of 2023. Phase 1 is the longer, less direct Middleboro route. Rail advocates hope Phase 2, the more direct Stoughton route, will follow.
South Coast Rail Project Manager Jean Fox tells me, "This is the year!"
"We continue to plan for revenue service by the end of this year. If you look at how well the construction is proceeding, it's impressive," she said.
"Even minor supply chain hiccups were not major impediments to progress," she said.
Taunton Mayor Shaunna O'Connell is glad to see the train finally coming to her city.
"Rail to the SouthCoast has been promised for many years," she said. "We are glad the Baker-Polito Administration was able to move the project forward."
"We are already seeing (housing and commercial) development projects around the rail area in Taunton," O'Connell said. "We look forward to Phase 2, which will bring the rail near downtown Taunton by 2030."
Somerset State Rep. Pat Haddad is cautiously optimistic the trains will begin rolling in 2023.
"So they say! Let's see," she said.
Haddad said she'd like to see the rail project "up and running."
"Maybe it will get some of the crazy drivers off Route 24 as well as the Southeast Expressway," she said.
Haddad hopes the MBTA does not use old Orange Line cars replaced in 2019 for South Coast Rail.
"I just don't want to see any of those cars on our track. They are junk," she said.
Seven Legendary Wareham Restaurants to Try Now That Lindsey's Has Closed
Wareham is more than just the Gateway to Cape Cod, it's also the gateway to good eats. Even as the legendary
Lindsey's has closed
, there are still plenty of family style restaurants in the 'Ham that you have to try.
Hilarious Google Reviews of the New Bedford-Fairhaven Bridge
We've all been there. You think you've made it with a couple of minutes to spare, only to get caught at the red light as the bridge closes. Some of us turn around. Others wait. What most of us don't do, however, is take our anger to the internet — but apparently, several people have, and the results are both hilarious and relatable.
With an average rating of two stars on Google, our love-to-hate-it SouthCoast landmark proves that it's at least slow enough for those stuck waiting to grab their phones and pour out their feelings online. From glowing to glowering, here's what people have to say about the New Bedford-Fairhaven bridge.
More From WFHN-FM/FUN 107