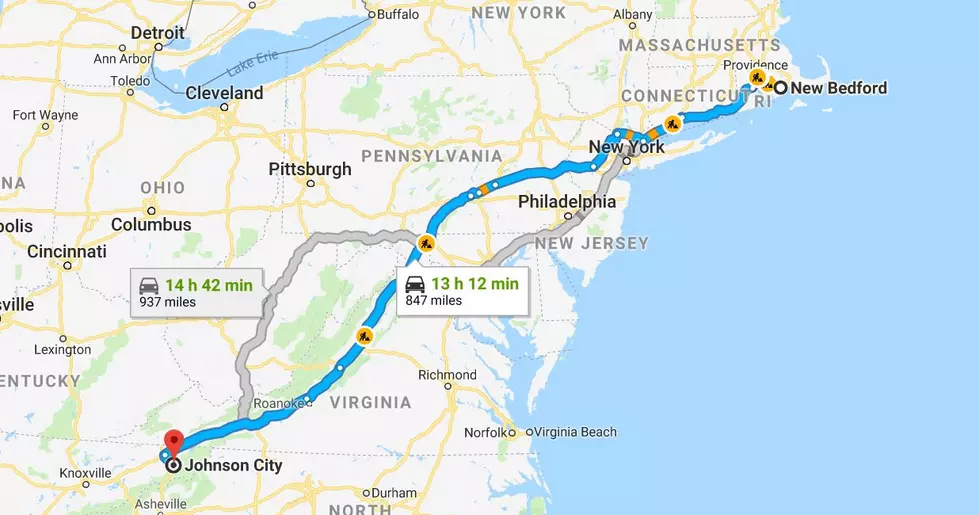 Taste of New Bedford 850 Miles Away
Google Maps
It's kind of an obvious point to make, but seafood on the SouthCoast comes second to none, especially the scallops from New Bedford. So it's no surprise that a restaurant in Tennessee was happy to let their customers know that their scallops are numero uno.
Dan Faulk lives in Freetown, but is originally from New Bedford. He saw this sign on a napkin dispenser at a restaurant in Johnson City, Tennessee and shared it with us.
"Our sea scallops are packed in New Bedford, Massachusetts; the scallop capital of the world." That's right! We're lucky that we live in a place that we can get fresh seafood almost whenever we want. (None of us would ever be caught dead in a Red Lobster for that very reason).
We asked Faulk where he saw the dispencer, but he doesn't remember the name of the restaurant. "Catfish was good. Didn't get the scallops since I've had them before."
More From WFHN-FM/FUN 107