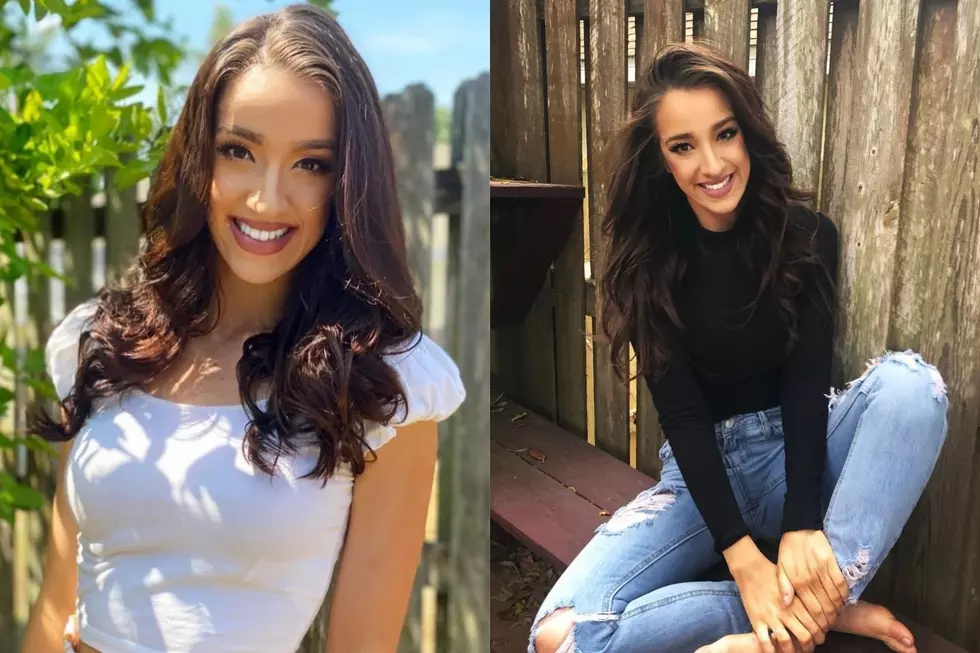 Tampa Bay Cheerleader from Dartmouth Shares Super Bowl Experience
Courtesy Kayla Tavares
I've had the pleasure of meeting a couple of the New England Patriots cheerleaders in my past, but never anyone from the Tampa Bay Buccaneers cheer squad. Luckily enough, there just so happens to be someone from right here in Dartmouth and I couldn't wait to pick her brain.
Her name is Kayla Tavares and she is a cheerleader for the Super Bowl LV champs.
Tavares was the youngest to make the team back in 2017 at the age of 20 years old. At the time, she was only a junior in college, attending the University of South Florida where she studied Business Management and Dance.
A majority of Tavares' life was spent in Florida, but her roots are in Dartmouth.
As Tampa Bay recently became home to the Lombardi trophy, Tavares shared her emotions and thoughts on what it felt like to not only cheer on the NFL's G.O.A.T., Tom Brady, but also a team that defied all odds and brought home its first Super Bowl win since the "Pirate Bowl" against the Raiders in 2003.
"Being a apart of (the Super Bowl LV championship) was amazing," Tavares told Fun 107. "I have been cheering (Brady) on ever since I was a little girl in Dartmouth, so to do it as a professional in the NFL was just a dream come true. I still have my child-size Patriots Brady jersey to this day."
Since this was Tavares' fourth season with the Buccaneers and they weren't as fortunate between 2017-2020, it was a gift from the gods for her and the rest of the squad when news broke about Brady signing with Tampa Bay as a free agent, and Rob Gronkowski coming out of retirement.
"I was already over the moon they became a Buc, but to have them help us win a Super Bowl was the icing on the cake," Tavares said. "We found out during the pandemic, so it was for sure a light in the dark. I just knew it was going to be an exciting season ahead. Everyone kept asking me the same thing, like 'Is this a dream come true?' This is the ultimate cherry on top of my career as an NFL cheerleader, especially as a New England girl."
Even though Tavares is a Buccaneers cheerleader, I was curious to ask if she was still a Patriots fan at heart or if she was completely converted to the Bucs fandom.
"I love both," she said. "But the Buccaneers will have a special place in my heart forever."
To be quite honest, I would feel the same way, too.
I've always envied the shoes of certain people who have walked the path of success, wondering what thoughts and emotions ran through their minds at the absolute pique of happiness. For Tavares, she has not only continued on with her love for dance and cheering but has fulfilled her dreams to the highest extent.
"I always say my favorite place in the world is in (Raymond James Stadium)," Tavares said. "Having 60,000 plus people watching me is just incredible. It's what I trained for since I was little. My background is in competitive dance, so I love to dance and it's just my passion. So to be able to do that and collide it with my love for football is just so, so cool. My teammates, the fans, the organization – all of it makes me want to do it forever."
Considering that Tavares is part of an NFL franchise that shows no sign of stopping and is a favorite to reach the Super Bowl again next year, it's safe to say that she truly is that small-town girl who is living in a larger-than-life world, within an industry that strives for success, discipline and dedication.
From the backwoods of Dartmouth to the sunny beaches of Tampa Bay, Tavares is another success story to come out of the SouthCoast. Although I am a New England Patriots fan, I'll be cheering for her next season.
Kudos, Ms. Tavares, your hard work has paid off tremendously and we're all proud, no matter what team you're cheering on.
KEEP READING: Here are 50 of the most famous sports goofs
More From WFHN-FM/FUN 107