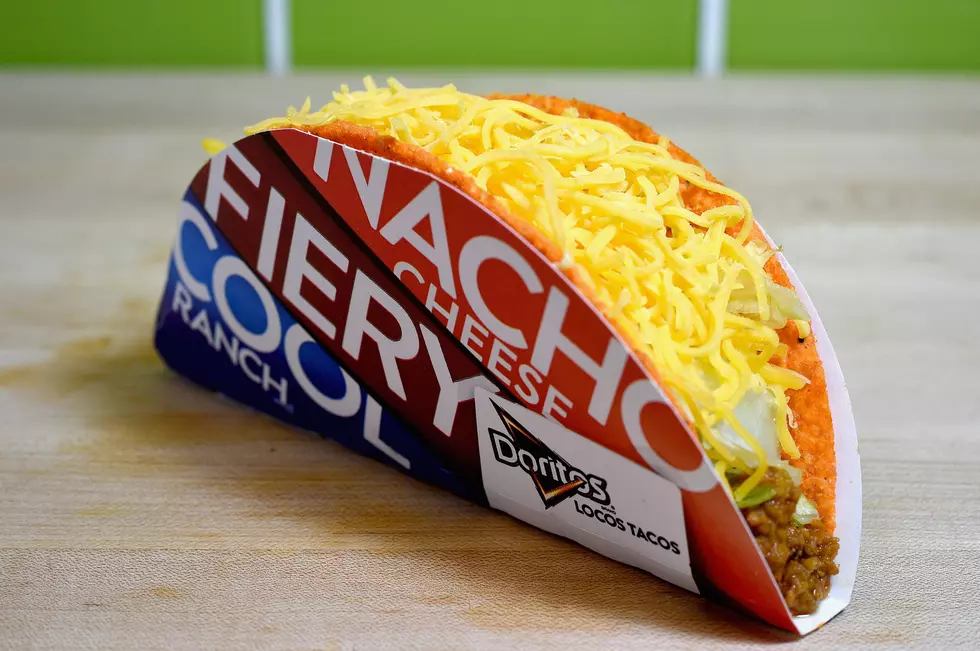 Take the SouthCoast Free Taco Tour Today at Taco Bell
Joshua Blanchard
Free tacos on #TacoTuesday is wonderful news.
Today, June 16, Taco Bell is giving out free Doritos Locos Tacos thanks to the NBA Finals between the Golden State Warriors and the 2019 champion Toronto Raptors.
Immediately after the Warriors took one of the games from the Raptors back on June 3, Taco Bell tweeted out the following:
The promotion begins today at 2 p.m. for a few hours, so there's still plenty of time to plan accordingly. So, to help you with your dinner plans this evening, I've constructed a little map on every SouthCoast location participating in the taco freebie giveaway:
1.) EAST WAREHAM- 3015 Cranberry Highway, East Wareham, MA 02538
2.) FAIRHAVEN- 33 Alden Road, Fairhaven, MA 02719
3.) NEW BEDFORD- 85 Coggeshall Street, New Bedford, MA 02746
4.) DARTMOUTH- 78 N. Dartmouth Mall, North Dartmouth, MA 02747
NOTE: In order to get your free taco at this location, you must use their app. You can not just ask at the Drive-Thru. Also, they ran out of Doritos Locos shells, so only the original shells be offered.
5.) FALL RIVER- 195 Mariano Bishop Blvd., Fall River, MA 02721
6.) TAUNTON- 700 County Street, Taunton, MA 02780
Technically it says "one taco per customer," but that's per location. So if you feel like pigging out on tacos today, and have nothing better to do, then hop on that gravy train and take our "Free Taco Tour" today!
More From WFHN-FM/FUN 107