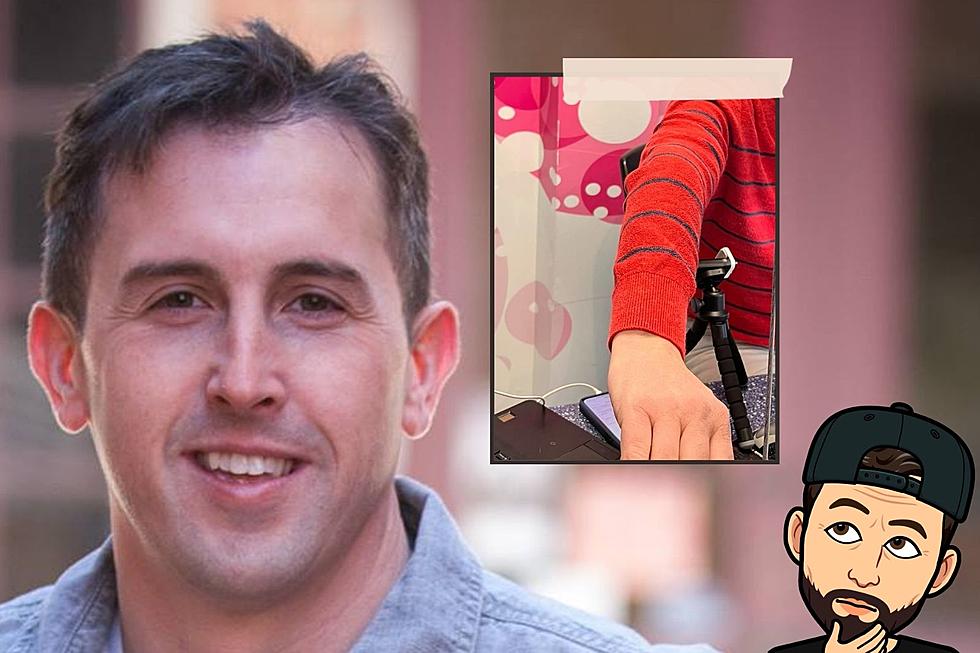 Michael Rock's Sweater Has Sparked a Weird Debate Over the Color
Gazelle/Townsquare Media
If you're familiar with the black and blue/white and gold dress debacle, then I have another piece of clothing to throw your way for inspection.
It's never a dull day in the Fun 107 studio and some of our best moments are often caught off-air on Michael and Maddie. In this case, Michael Rock's sweater certainly created some discussion as to whether or not it's red or orange or both.
I suppose it goes without saying that Rock's fashion choice of the day was done without much thought (his words), for he was dressed for comfort, not style. As he went to look for a warm-yet-clean sweater from his closet, because it was 12 degrees out this morning, he randomly grabbed the first thing he could find and it wasn't until the end of the show that I noticed the bright article of clothing.
Right off the bat, I was torn over the color of the said sweater. Having trouble deciding if it was red or orange, I asked my good pal Maddie Levine, who instantly saw red, and Rock agreed. I, on the other hand, was leaning more towards orange, but more of a reddish-orange – and I'm not alone.
Once again, my Facebook friends came through and the comments did not disappoint:
Six hours after posting, I received over 100 comments, and wouldn't you know it, a majority of people agreed that it's not a straight shade of red and that they, too, see a hint of orange as well.
Sure, it could be terrible lighting that's throwing off the color, but I can assure you that in no way, shape or form are there any filters on this photo. It's just Rock going along with my crazy antics.
What do you see? Email me at Gazelle@Fun107.com if you think Rock's sweater is red, orange, or a little bit of both.
12 Sunday Afternoon Drives on the SouthCoast
Sunday drives on the SouthCoast just hit differently. Check out this list of scenic spots from Plymouth to Providence and everywhere in between.
More From WFHN-FM/FUN 107