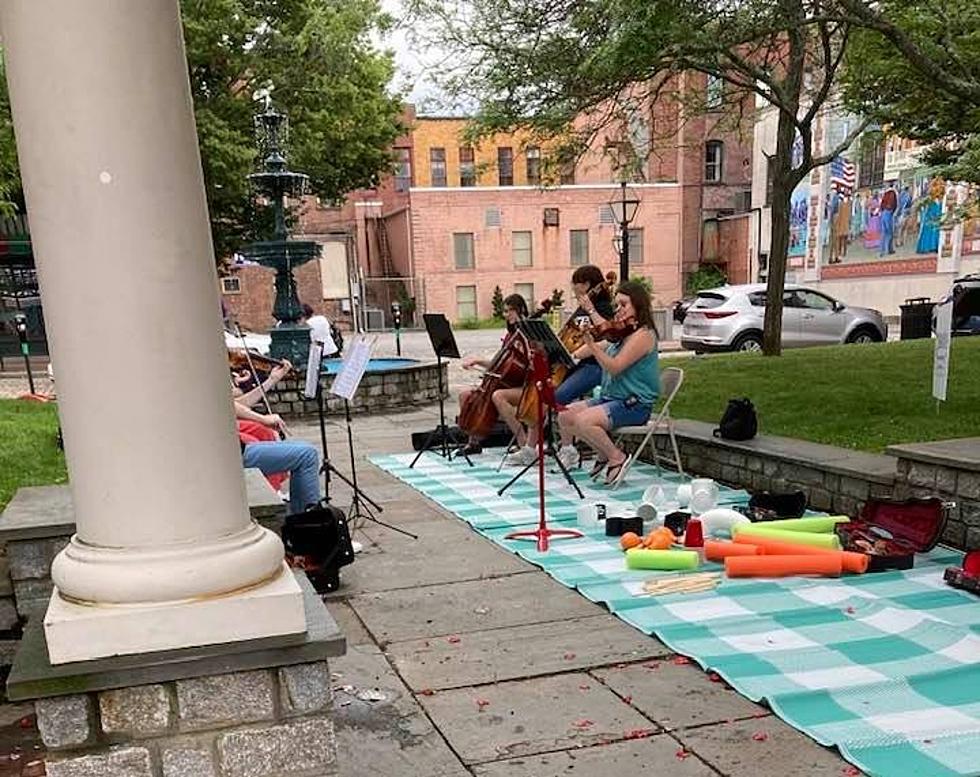 Summer Music Series for Kids [TOWNSQUARE SUNDAY]
Contributed photo
Just about everyone I know, young and old, loves some form of music.  That's one reason why the Southeastern Massachusetts Youth Orchestra, through its sponsor, the New Bedford Symphony Orchestra, is reaching out to young people this summer.
On six consecutive Saturdays, members of the Youth Orchestra will be introducing music to youngsters (and any older folks who attend) to the joys of making music. Youth Orchestra Director Charlene Monte told me this week everyone is welcome, even if you haven't played an instrument before.  There will be some instruments on hand, plus some other items to simply make music.
Assist. Director Sarah Nichols says there is nothing high-brow with these sessions, all types of music from classical to pop and hip-hop are on the agenda.
The sessions began this Saturday, July 10th at the Downtown park at William and Acushnet Avenue.  Next Saturday (the 17th), you can make music at Buttonwood Park.  The program starts at ten am.
Charlene and Sarah joined me this week on Townsquare Sunday to discuss the program and what they hope to accomplish.  Their interview can be heard here:
Townsquare Sunday is a weekly public affairs program heard every Sunday at 6 and 11 am on 1420 WBSM.  The program highlights work being done by individuals and organizations striving to make the Southcoast a better place to live and work.
If you would like your organization featured on Townsquare Sunday please e-mail the host at jim.phillips@townsquaremedia.com
More From WFHN-FM/FUN 107