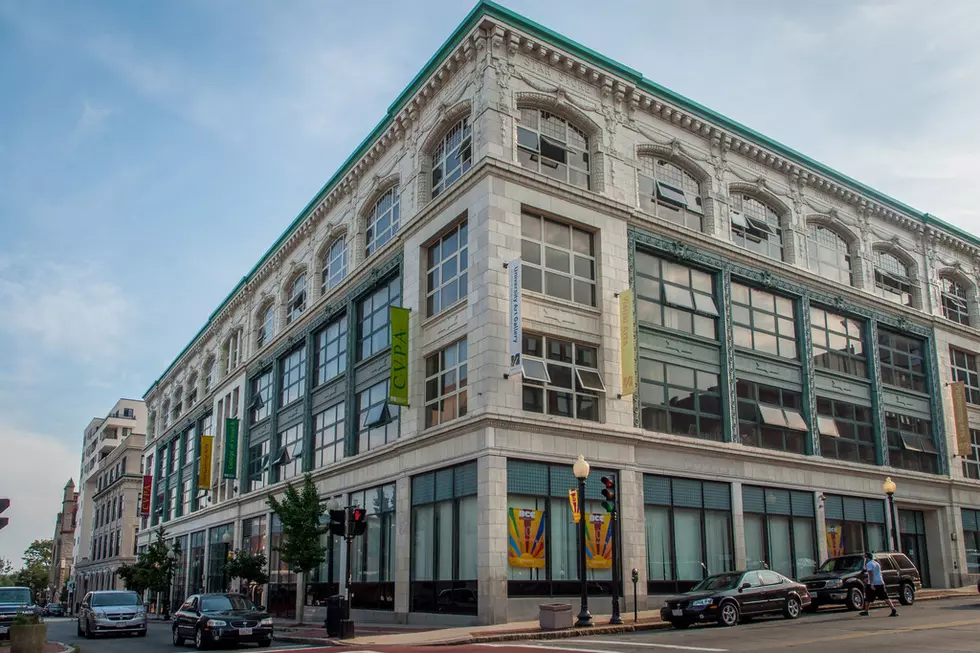 State to Purchase New Bedford's Star Store for $1
Mikala Kesselman/UMass Dartmouth
BOSTON — With a vote to formally endorse the Massachusetts FY23 budget slated for Monday afternoon, state legislators will also be approving an amendment to purchase the Star Store in New Bedford — for just $1.
That's because for more than 20 years, Massachusetts poured money into the developer's coffers to turn the former department store into a usable art space.
Per the original agreement with the developer, the state would then have the right to buy the building for one dollar, according to a release from State Senator Mark Montigny, whose district includes New Bedford.
Inserted by Montigny, the amendment's aim is to benefit UMass Dartmouth — whose College of Visual and Performing Arts occupies the building — and the community "in perpetuity," according to a release from the state senator.
"The Star Store is an important downtown anchor institution, and resolving its future ownership is fundamental to its long term viability," New Bedford Mayor Jon Mitchell said in a statement to WBSM. "I appreciate the efforts of the Baker Administration, Senator Montigny and the University of Massachusetts to secure a lasting solution."
Built in the 19th century, the old department store at the corner of Union and Purchase streets became a space for the CVPA in 2001.
It has become a hub for arts and culture in downtown New Bedford, showcasing work from UMass Dartmouth students and DATMA artists as well as hosting events like the city's monthly Art, History, and Architecture Nights.
The state senate has also unveiled a proposed economic development bill that would see $30 million set aside for capital renovations at the Star Store, Montigny's office stated in the release.
But first, a new round of renovations will be immediately funded through annual state appropriations.
"Star Store was the original impetus for city's astounding arts and cultural renaissance," Montigny said. "There was no way that we were going to lose this precious, valuable asset to private interests after taxpayers invested so much in this building."
He added, "We have to ensure that Star Store remains relevant for the upcoming generation and so new investments will be made but the traditional artists and makers will remain."
New Bedford's '50s Night Over the Years
Joe Jesus' '50s Night was a longtime staple of New Bedford's summer schedule with 29 straight years until road construction held it off in 2018. It came back in 2019 following Joe's passing, but it missed 2020 and 2021 due to the COVID-19 pandemic. It made a triumphant return in 2022 and is set to become an annual tradition once again. Take a look at '50s Night over the years.
Check Out Some of New Bedford's Best Street Art
There have been many artists that have graced New Bedford with their creativity. Let's check out some of their work!
More From WFHN-FM/FUN 107