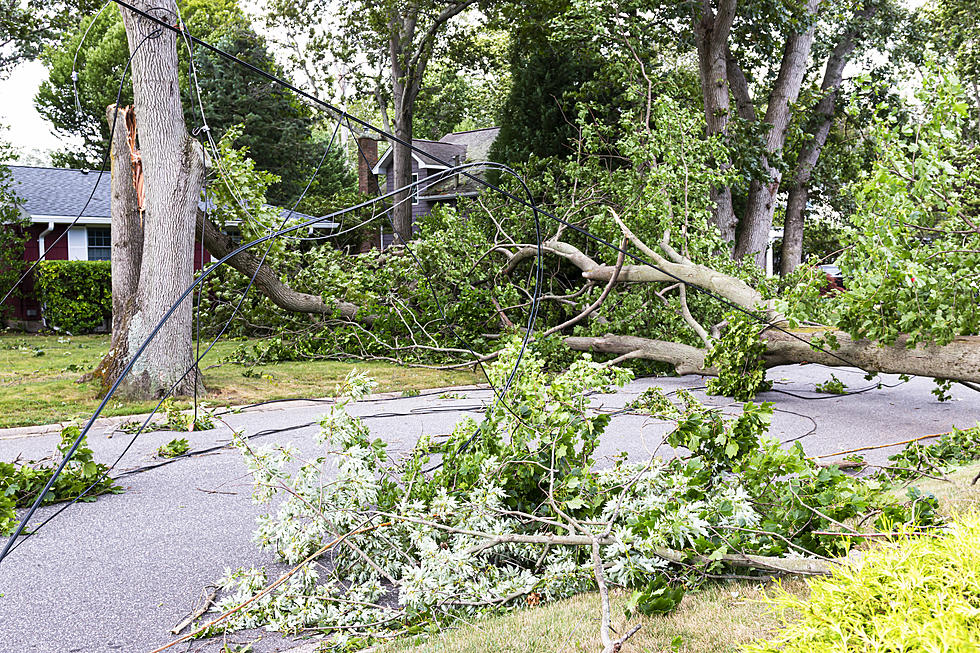 SouthCoast at Highest Chance for Tornado Thursday as Storm Rolls In
WoodysPhotos
If you were hoping to wake up to a nice cup of coffee out on the back deck Thursday morning, it might be time to start rethinking those plans.
Hurricane Ida rolled through Louisiana over the weekend, and as the storm's remnants continue to make their way across the country, SouthCoast residents could be expecting to get a little more than an average dose of rain.
What's left of Ida is expected to roll through southern Rhode Island and Massachusetts early Thursday morning, during which time residents could experience torrential downpours leading to flooding, downed trees, and power outages.
"Rainfall in the evening becomes heavy and torrential after midnight," ABC6 Chief Meteorologist Jeff Desnoyers said. "Two to five inches of rainfall by morning, and some of that rainfall will saturate the ground when the winds pick up and gust 30 to 40 miles an hour. During the daybreak hours, there could be some uprooted trees and some power outages could be reported."
But that's not all that could be on its way to the SouthCoast. Desnoyers also said the forecast holds a possibility for strong thunderstorms overnight, which "could produce an isolated tornado." Areas along the coast will have the highest chance of a tornado.
But just as quickly as Thursday's storm will come onto the Southcoast, it will be gone, and take the risk of a tornado with it. Desnoyers said showers will linger throughout the afternoon, but most of the storm should move out of the area in the morning.
These Punny SouthCoast Business Names Are Peak Comedy
It's hard not to love a good pun, and here on the SouthCoast, there are quite a few businesses sporting puns in their names. Here are just a few of our favorites.
Meet Somerset's Adorable New Comfort Pup, Raider
At just nine weeks old, black lab puppy Raider is already making quite the grand debut as a comfort dog in Somerset schools. Whether he's greeting new friends or snoozing the day away, Raider is quickly getting socialized and growing into his new role – and his harness.
Westport's Version of "Never Have I Ever..."
Westport and SouthCoast people, it's time to play the game where you start with 10 fingers, then continue to put them down one by one for each item you have done as you read through these 25 "Never Have I Evers." There's no way you'll make it through them all without running out of fingers. Hands up!
More From WFHN-FM/FUN 107