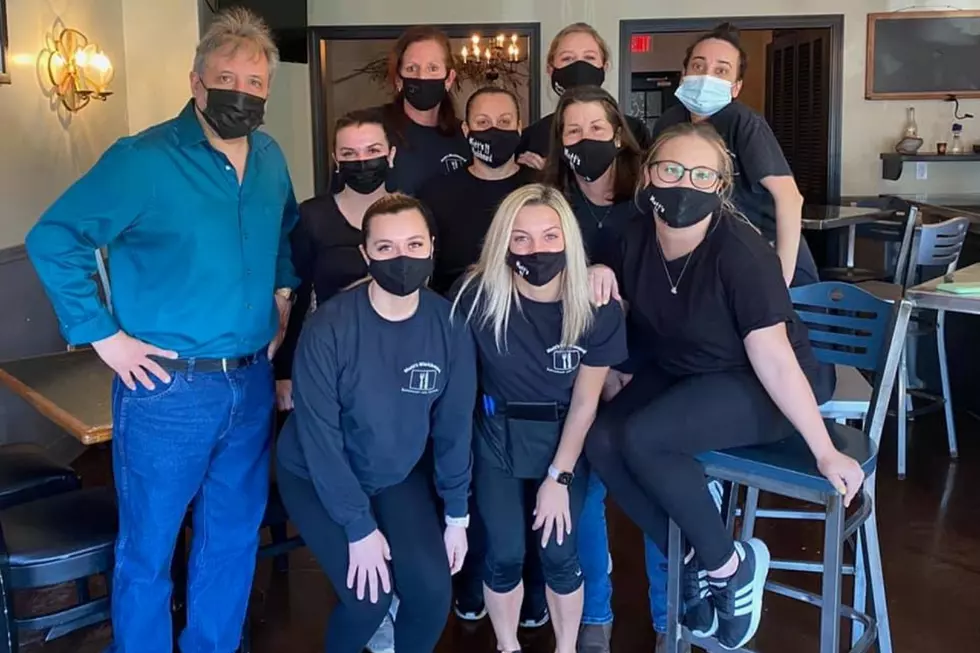 SouthCoast's Best Waitstaff Finals: Vote Now
Photo courtesy of Matt's Blackboard on Facebook
The moment we've all been waiting for is here. We have now whittled down the list of 35 down to two final restaurants. This is your chance to vote for one of our two finalists for the SouthCoast's Best Waitstaff. It is finals week, and you can cast your vote below.
We kicked off the month of March with a brand new way to highlight our SouthCoast restaurants. Not only have restaurant owners had a rough ride throughout this pandemic with restrictions, but bartenders, servers, hosts and hostesses have also had to endure cuts and cutbacks.
As everyone knows, the people who you first interact with when you enter a restaurant are usually the ones who set the tone for how your meal is going to go. Sometimes it seems like the only time the front-of-house staff gets recognized is when something goes wrong. This is a shame because we have so many incredible waitstaff teams here on the SouthCoast.
Last week we narrowed it down to five restaurants for the semi-finals. This week, we head into the finals. Congratulations to our top vote-getters, Matt's Blackboard in Rochester and Top Shelf Bar and Grill on Acushnet Avenue in New Bedford. According to your votes, these are the SouthCoast's Top 2 Waitstaffs – but there can be only one champion.
Finals voting will be held now until Friday, March 26, which is when we will crown the 2021 official winner of the SouthCoast's Best Waitstaff.
A very big thank you to everyone who took the time to vote. Below are the final numbers from our semi-final round:
CHECK IT OUT: See the 100 most popular brands in America
More From WFHN-FM/FUN 107