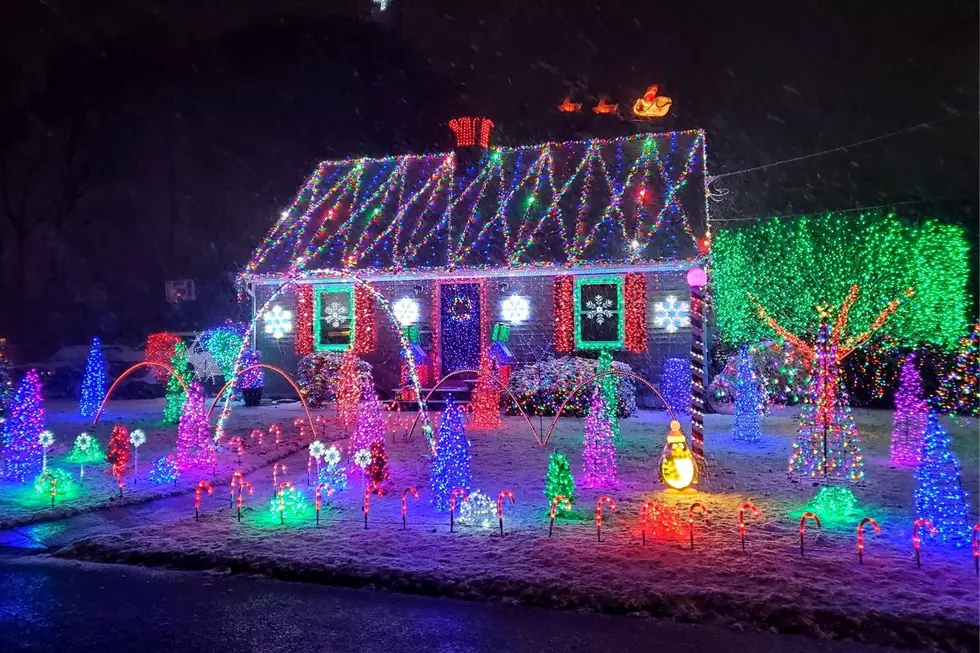 Somerset Family Turns Summerfield Ave Into a Winter Wonderland
Kut Family Christmas Light Display via Facebook
It may be called Summerfield Avenue, but this Somerset street is about as North Pole-ish as it gets.
The Kut Family is decorating their home for the sixth year in a row, and what started as icicles has now turned into a 60,000-light display that covers every inch of the property. From the chimney down the sidewalks, thousands of lights criss-cross their way up and down the home. Even the lawn has strobe lights embedded in the grass and the trees are completely wrapped in colorful lights.
Steve Kut said he started decoring for his two kids, who are now 17 and 11 years old, but once you see a bare spot, it's hard not to want to cover it in lights. The display is now so massive, it takes seven truckloads to get all of the lights, archways, and blow globe decorations to his home.
Steve doesn't stop there. In years past, he has put a full-size Christmas tree in the back of his Dodge pickup truck, fully decked out in blinking colorful lights using an inverter he keeps in his truck. And for a few years, he even added snow machines to the property to really tie the Christmas them together. Unfortunately, the snow machines and to be retired but it only left more room for more decorations.
Steve even pointed out that his neighbors are starting to step up their decorating game, too, making sure Summerfield Street is extra merry.
Beginning Friday, November 27, this house will be bigger and better than ever. It will also be an official Toys for Tots donation drop location and brand new unwrapped toys can be left in the official Toys for Tots bin. The bin is monitored and emptied nightly.
When visiting, please be respectful of the neighbors, the properties, and please wear masks and keep a safe distance from others who are also out enjoying the lights.
Light Up SouthCoast 2020
Enter your number to get our free mobile app
More From WFHN-FM/FUN 107