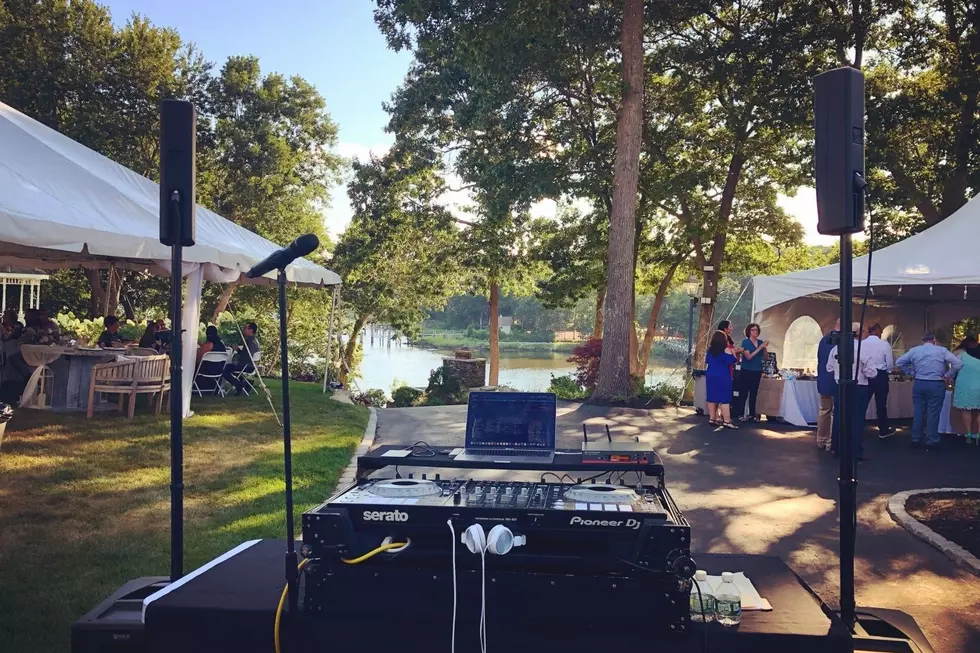 Socially-Distanced Backyard Weddings Are Your Best Bet for 2020
Gazelle/Townsquare Media
If you were to tell me three months ago that you were still having a wedding in August, I would have said "No way, José."
However, I was corrected this past weekend and I'm glad I was.
On Saturday, August 8, two good friends of mine, Matthew and Sarah Medeiros had a game-changing wedding that I was honored to be a part of. In the 10 years of DJing weddings, I thought I had seen it all, but this one tops the cake (pun intended).
I was curious going into the big day to see how everything was going to unfold. The couple had a backyard wedding at a family member's house that could have easily passed as a legit venue, it was that gorgeous – a lakeside view complete with multiple gazebos and tents to protect from the sun.
Man, what a hot day it was, but the event was as cool as a cucumber.
Underneath the larger tent were tables that were six feet apart – I saw the wedding crew measure from the back of one chair to the other to enforce this rule – and well spread out. There was a second tent about 30 feet away that specifically had just the hors d'oeuvre, entrees and desserts. Before entering the tent, there were extra face masks available and hand sanitizer was required before entering. One table at a time was called up to keep the line short and spaced out in an orderly fashion and each dinner table was equipped with more hand sanitizer.
The biggest worry I had was the dance floor.
Since there were less than 50 people in attendance to abide by state COVID-19 regulations, it made it easier to spread out and the family used up the space of a wide driveway to enjoy some dancing, all while being courteous of each other's space.
What a job well done by the vendors, who all had masks on, despite the heat of the day, along with everyone who pulled off the wedding for Mr. and Mrs. Medeiros. I'm sure it was not only a special day in their lives, but most certainly a memorable one as the couple defied a virus and overcame adversity during a pandemic.
12 Phones from Gazelle's Phone That Remind Us of Life Before COVID-19
Enter your number to get our free mobile app
More From WFHN-FM/FUN 107