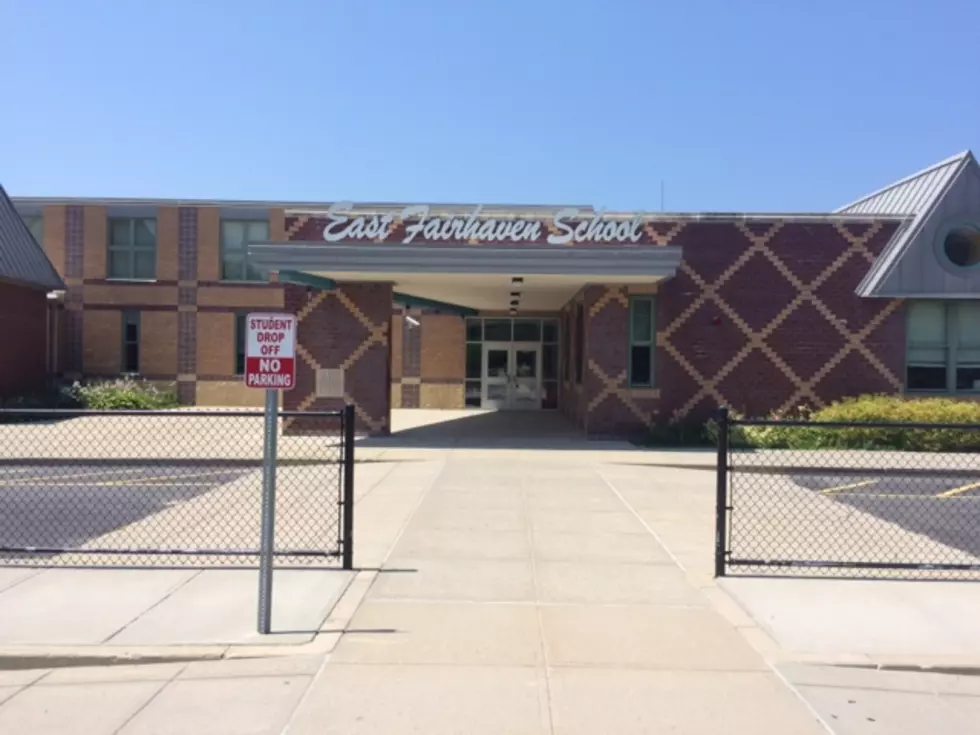 Should the EEE Threat Mean Indoor Recess?
East Fairhaven Elementary School
It's the first day of school for some SouthCoast school districts today. The forecast is calling for sun and clouds and highs in the mid 70's, but Fairhaven elementary schools will have indoor recess. In an effort to fight the EEE threat, Fairhaven has decided to heavily spray the surrounding grounds and fields on their school properties.
"The Fairhaven Public School District, in an abundance of caution, are also taking additional measures and treating all school grounds immediately," the district announced. "The treatment is 100 percent natural and is being applied this evening. We will be treating the school grounds for the remainder of the mosquito season."
This has caused parents in some other SouthCoast communities to wonder if their schools should implement a similar policy while the EEE threat is at critical levels. One Rochester man continues to fight for his life after being diagnosed with the EEE virus, while Fairhaven lost 59-year-old Laurie Sylvia to EEE over the weekend.
One Rochester parent told Fun 107, "Mosquitoes don't just come out at night. There are still mosquitoes in the daylight hours. I just think it's not worth it to send the kids outside while the threat is at a critical level."
Last night, the principal at Rochester Memorial told parents in an email that the school had reached out to Wareham Pediatrics for guidance about how to proceed with the issue of recess. There were no specific guidelines to report, but the note did include safety measures that parents should follow.
One listener from Acushnet suggested that the threat to children isn't just at outdoor recess. "What about the children waiting for buses in the early morning in high grass? That would be my worry if I had a child in school. Early in the morning, there are more bugs."
More From WFHN-FM/FUN 107