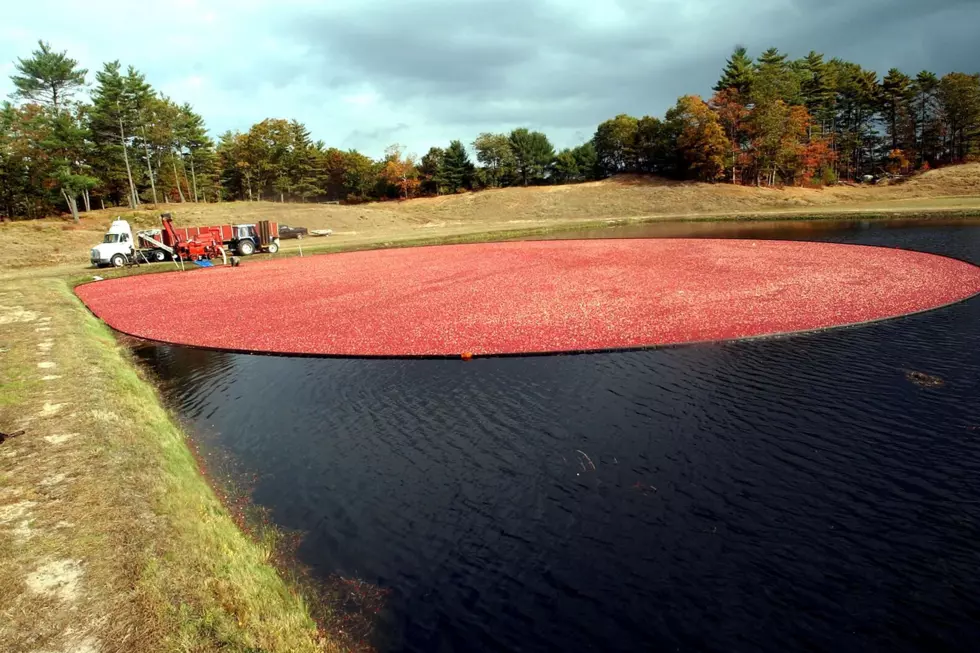 Rochester Bog Creates Cancer Awareness Through Cranberries
Getty Images
'Tis the season: cranberry harvesting has begun. Usually, it's a little later, like in early October, but due to the cooler temps in the evening recently, harvest time is now.
I was extremely fortunate as a young Jackson to have family members that actually lived and harvested cranberries in Lakeville.
It usually takes an entire weekend to harvest a couple of acres and a village of people as well. Those that aren't familiar with a cranberry harvest, it's not an easy one. The bogs must be flooded so the cranberries that are ready to be picked will flow to the top of the water.
We then will go through and rake the floors of the bog to get any cranberries that didn't float to the top on their own. Once they are floating, we corral that together and onto a conveyor belt that will take them onto the truck and off to Ocean Spray.
Well, one local cranberry bog got creative for a good cause.
A bog in Rochester partnered up with local clothing company Vineyard Vines to pull off something that I don't think any cranberry bog has ever done. They took 15.5 million cranberries and corralled them into the shape of a whale, similar to that of the Vineyard Vines logo. This was an epic "for the gram" moment that was definitely caught with plenty of pictures.
It was all to bring awareness to the Bright Pink campaign and its goal to continue the conversation and research regarding ovarian cancer.
Here is the Facebook post with this epic and beautiful stunt:
More From WFHN-FM/FUN 107