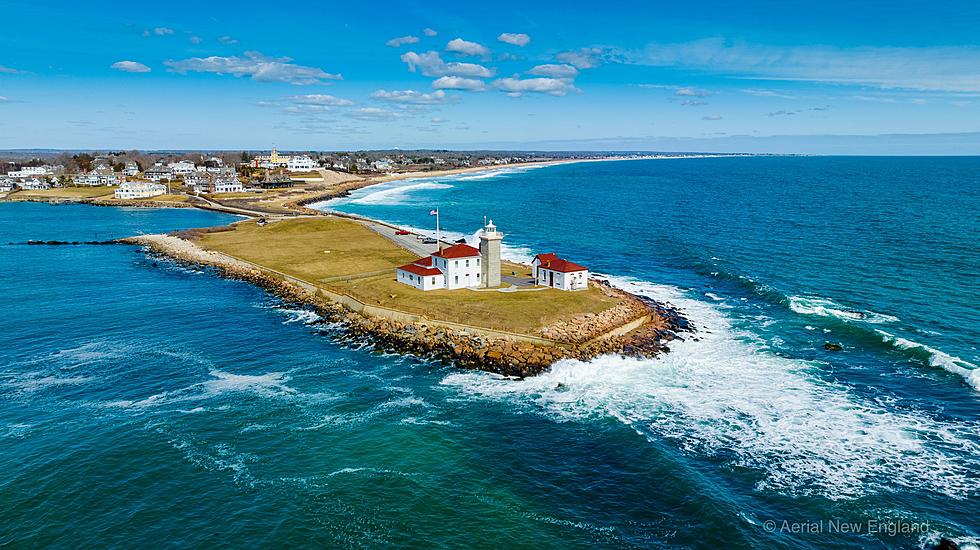 Rhode Island's Watch Hill Point Has a History of Tragic Shipwrecks
Aerial New England
Southern New Englanders are seafaring people. Much of our sustenance comes from the sea. We harvest the ocean's riches to earn our keep and to feed our neighbors.
For generations, New Englanders have guided vessels to fishing grounds offshore. Others hoist a sail against the wind and cruise the bays and coastline while seeking adventure.
Those who prefer the sand to the wild open Atlantic Ocean migrate to the water's edge for recreation and to peer out into the powerful vast unknown.
The lure of the ocean brings danger. Many drawn to the sea have found it their final resting place. Some of those hearty souls were New Bedford fishermen and whalers who repeatedly challenged the sea. Others were not as experienced.
Since before the arrival of the Pilgrims in 1620, the shoals off Chatham, Massachusetts have posed a deadly challenge to explorers from distant ports. The rocky waters off Martha's Vineyard and Nantucket have swallowed their share of ocean-going vessels over the centuries.
Rhode Island has over 350 miles of coastline. According to WreckHunter.net, "The predominant features of the Rhode Island coast are Narragansett Bay, with its islands, and Block Island, a popular offshore retreat."
The site says, "Because of its coastal traffic routes and rich maritime heritage, Rhode Island has a large number of shipwrecks."
SmallStateBigHistory.com says, "The immediate waters around Watch Hill Point and its offshore reefs are the most dangerous in terms of vessels totally lost or wrecked." The site says 49 vessels have been "totally lost" over the years, including the British ship Nathaniel and Elizabeth, which ran ashore on a reef on July 26, 1776, during the American Revolution.
Several of the lost vessels were bound for New Bedford and Fall River.
The 15 Coolest Lighthouses Along the SouthCoast and Cape Cod
There is no shortage of beauty along the SouthCoast and Cape Cod and adding to the natural beauty of the shoreline are historic lighthouses, each with its own unique story. Let's take a trip down the coast and shine a beacon on 15 of the coolest lighthouses in the area.
Stay in the Secluded Rose Island Lighthouse in Newport, Rhode Island
Sitting on 18 acres of solitude stands the Rose Island Lighthouse in Newport, Rhode Island. Only accessible by boat, this historic and haunted light station on Narragansett Bay offers a unique overnight experience for anyone looking to escape for a night or even a week.
More From WFHN-FM/FUN 107