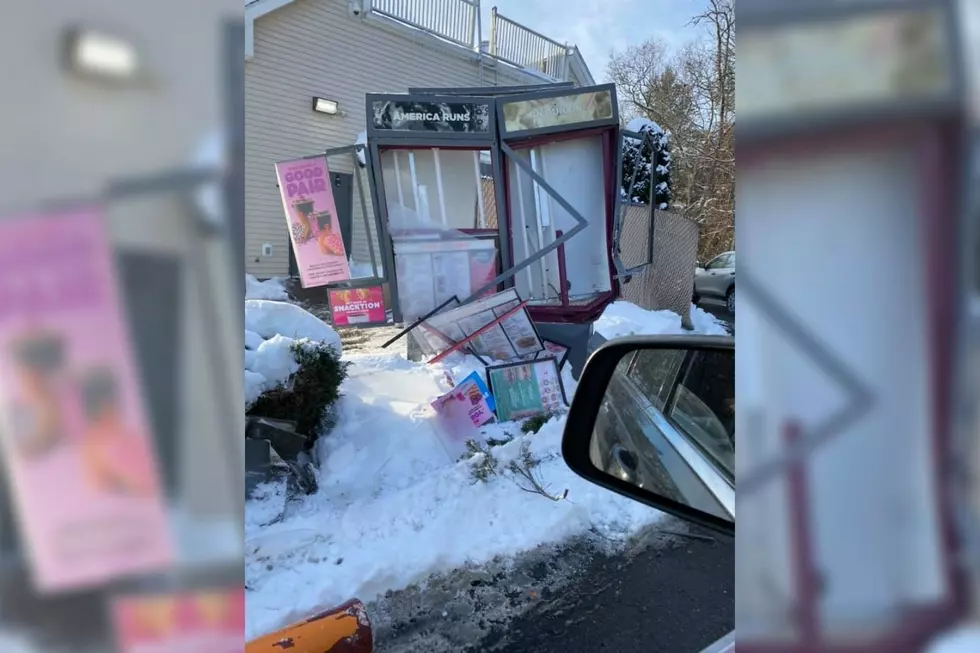 Rhode Island Runs Into Dunkin'
Courtesy Jessica Hopkins
You hear this slogan just about every day: "America Runs on Dunkin'." Unfortunately, someone took it a little too seriously and actually ran into Dunkin' – or, at least the drive-thru menu.
Over in Lincoln, Rhode Island, there's a Dunkin' on Route 146 I have frequented when visiting a good friend's fitness facility around the corner. Just like almost every other Dunkin' in America, it has a drive-thru menu and a speaker that gets yelled at daily.
On Tuesday night, late in the evening, a vehicle ran straight into it, completely damaging the menu. The speaker, however, oddly still works.
A good friend of mine, Jessica Hopkins, is a local to the area and went to pick up a coffee earlier this morning when she came across the wreckage.
"Someone was not running on Dunkin' this morning (Sign said "Speaker still works")," she wrote in a Facebook post.
I called over to the Rt. 146 Dunkin' to confirm that it was their location that endured the damage and they verified that it was and that it "happened the night before." Oddly enough, though, I contacted the Lincoln Police Department and there were no reports of any damage called in regarding the Dunkin'.
The good news is that it's business as usual and as long as people can order their morning coffee and donuts, then life goes on. The real question is what actually happened here. Maybe we'll eventually find out.
Rest in pieces. Too soon?
10 SouthCoast Businesses That Need a Drive-Thru
More From WFHN-FM/FUN 107